Healthy Access is an innovative new program developed by the people behind Toothpick.com. Normally, users visit Toothpick.com when they need to schedule dental appointments. However, developers realized that dental hygiene is just one indicator of overall health. This motivated them to look for other ways that they might help their customers improve their health for a lifetime. As a large amount of England's population ages they will increasingly be relying on medical care to help them cope with a number of disorders and diseases. This is an expensive prospect, and developers at Toothpick.com's Healthy Access Project know that it is far better to prevent medical conditions than it is to treat them.
ToothPick.com's Initiative Seeks to Improve Lifestyles
The best way to prevent debilitating medical conditions from occurring in the future is by leading a healthy lifestyle today. Unfortunately, it isn't always easy to make the right choices on a day to day basis. Compounding the problem is a number of other factors that include where people live, their ability to access quality medical and dental care and their transportation choices. Accordingly, Toothpick.com decided to rate communities across England based on six criteria. Because Toothpick.com is fundamentally related to dentists, they made the quality and availability of dentists one of their primary criteria. For the second criteria the developers relied upon a study conducted by the Department for Transport that measured how many people bicycle in a given location every week. The third criteria measures the amount of walking people do. If people are walking at least three times per week for at least 10 minutes at a time, then the community will be rated as healthier than a community where fewer people get out and walk.
Communities are given a green space score as the fourth criteria. Using numbers obtained by government advisory body Natural England, the ToothPick.com's Healthy Access Project evaluated how often people visit public parks. Moreover, communities achieved higher scores if those parks are easily accessible and if they are maintained to a high standard. The Department of Health's Friends and Family Test is used to derive the fifth criteria for the hospitals score. Essentially, hospital users are asked to fill out a questionnaire relating to their experience at a local hospital. Questions may relate to the length of time spent waiting and the quality of care received. Locations that have more than one hospital receive a score that combines the ratings of all care facilities. The sixth criteria measured by Healthy Access is the GP score. Toothpick.com's Healthy Access Project relies upon numbers from NHS England, a governmental agency largely responsible for administration of medical services. The criteria as measured by Healthy Access looks at how many physicians are located in certain geographic areas. It also evaluates the ease of making an appointment.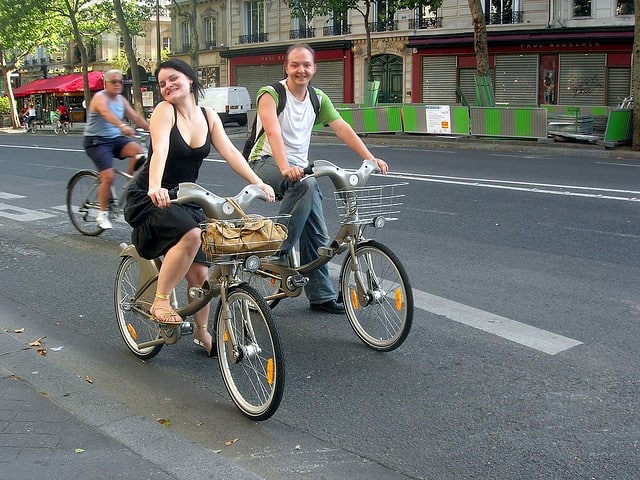 Currently, the area of England that enjoys the highest ratings on Healthy Access is the Isles of Scilly. A collection of five inhabited islands, Scilly is located off the Cornish peninsula. It's home to just over 2,000 people, and Healthy Access gives it a score of 10 out of 10. The score is greatly helped by the islands' largely undeveloped and scenic landscapes. People tend to get around by foot and bicycle much of the time thanks to a complex network of trails. There are also abundant green spaces and plenty of reputable GPs. Scilly's score can be contrasted with that of Oldham, currently the lowest ranking community on Healthy Access. Oldham's long history as a center of textile manufacturing may have something to do with its lack of suitable trails and green spaces. For cycling, Healthy Access gives Oldham merely a one out of 10, signaling a lack of access to cycling lanes. The green space score, a 2.1 out of 10, suggests that a focus on factories and other industrial facilities has led to a lack of parks. While Oldham's dentist score is an average 4.3, the area's GP score is only 1.1 out of 10. Oldham's dense population may contribute to this lower score. There may not be enough GPs to handle the demands of a larger population.
Toothpick.com's Healthy Access initiative is an evolving tool that the developers hope will be used to shape legislation and development. When communities understand where they rank with relation to these healthy lifestyle factors, they can identify where improvements need to be made. Politicians, activists and residents can all use the data assembled at Healthy Access to spur ideas for new community parks and trails. They might also use the information to look for ways to attract dentists and GPs to their community. Toothpick.com is constantly updating its data as new numbers arrive from various government entities. They are also counting on citizens for comments and feedback that can help them refine the criteria that Toothpick.com's Healthy Access Project tracks. The more people become involved, the better the information found at the website will be. It's also more likely to be useful for guiding meaningful change when more people are involved.