As an Airbnb host, it is your responsibility to maintain a certain level of sanitation. But keeping your Airbnb rental
clean
entails more than providing fresh sheets and thoroughly scrubbing your toilets.
While both may pose a nuisance for your guests, there are actually far more serious sanitation issues that could cause severe health problems. Take, for example, mold. If your rental was exposed to water damage or if the climate there is tropical or humid, chances are that the apartment you're renting out may be affected by mold.
If this is the case, you should take your time to learn what mold is, how it develops, how to get rid of mold and even better, how to prevent it from forming in the first place.
Mold Infestation in your Airbnb Rental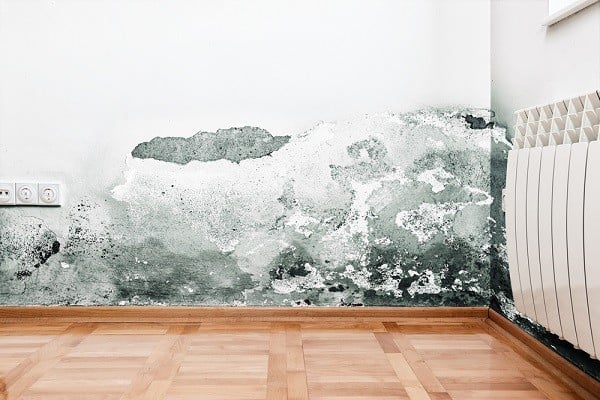 Experts at Emergency Home Solutions  provide some valuable insights into how mold is cleaned and how failing to do so can affect your Airbnb business.
What is mold?
Mold is a colony of microorganisms that develop on a suitable host, such as a wet wall or fixture. Individual mold spores are invisible to the naked eye. However, once it finds a suitable surface to grow on, mold quickly reproduces and forms a black, blue, white or green stain on the affected area.
How does mold develop?
Mold can spread in two ways. The first way is by growing tiny roots and spreading across the affected surface. The second is by releasing spores into the air that float around looking for a new suitable host. Once they find their target, they quickly spread across the area.
Furthermore, if you spend a lot of time in an area contaminated by these spores, you can develop a variety of health issues.
Is mold dangerous for your health?
If you've ever suffered symptoms from mold, you will know that mold represents a serious health hazard. However, not all mold types are harmful to our health. Some types of mold are not dangerous, while others could cause or aggravate serious health issues.
It is also very difficult to determine how the patient contracted their mold-related health issue, whether through inhalation or ingestion. When talking about dangerous types of mold, below are the highly toxic ones you should avoid at all costs.
Dangerous types of mold
Aspergillus consists of a few hundred different mold species. Aspergillus exists in various climates. It can aggravate asthma and immune-deficiency diseases.
Penicillium can cause permanent neurological damage and seriously endanger a person's immune system. It can result in serious skin lesions, internal organ infections, and respiratory issues.
Paecilomyces can also cause serious respiratory issues, as well as hypersensitivity of the skin.
Stachybotrys or black mold can cause respiratory issues and aggravate existing ones like asthma. It is also linked to nose bleeds and memory loss.
Finally, Fusarium can result in eye, skin or nails infections and seriously affect those with a weak immune system.
Mold in an Airbnb rental
An Airbnb host must ensure the residence they are renting is thoroughly cleaned before the guests arrive. This includes taking care of a mold infestation your Airbnb rental may have.
Host Protection Insurance is there to protect the host against various unsolicited claims. However, any disease contracted due to exposure to mold is not covered by this insurance policy. Therefore, you will be held accountable for any health issues that develop as a result of a mold infestation.
Unfortunately, getting rid of mold is tricky and requires a lot of time and effort. Since hosts are given 24 hours to respond to the guests' claim before the company issues a refund, eliminating the mold in time is next to impossible. Even worse, failing to do so can seriously jeopardize your rental business with Airbnb.
Sure, you can mask the stains on the wall, but the spores and the micro-organisms that form them will still lurk around and potentially cause a health issue.
How to properly clean mold?
When it comes to cleaning mold, solving the underlying issue is imperative. The first thing you should do is find the source of the moisture. Once you take care of this issue, you can proceed to clean up the areas affected by mold.
A bleach solution will work well for small areas like bathtubs and windows. You should treat larger areas like walls and ceilings with a specialized product like Trisodium Phosphate (TSP). After you've treated the walls with the solution, make sure you repaint them.
However, if the affected area is larger than 10 square feet, you should leave the cleaning to a professional. They will be able to thoroughly remove the infestation from your walls, flooring, and air.
How to prevent a mold infestation?
Even if the mold infestation is not apparent at first, there are several signs that your Airbnb rental might suffer from mold in the near future. The most common one is a stale odor, especially in areas of the apartment high in humidity like the kitchen or the bathroom.
Another way to detect mold is to conduct a visual check around the rental. Look for mold in rooms with high humidity as well as concealed areas: behind peeling wallpapers, around doors and windows and vents or behind vanities.
The key to preventing mold is eliminating the source of the moisture in your Airbnb rental. If you live in a humid area, purchase a dehumidifier or use products that help battle the humidity.
Run the bathroom fan after taking a shower to properly ventilate the room. Keep the door open afterwards as well. Check for leaking pipes, faucets or air conditioning systems. By eliminating the source of humidity, you are ensuring that the mold has no fertile ground to develop on.
When to contact a professional?
If the mold spreads across the entire home and infects more than one area, cleaning the mold by conventional methods is futile, and may even prove dangerous. As you scrub the mold off the walls, the spores release into the air, potentially causing even more trouble. Mold infestation is not something to be taken lightly and is often best left to a professional. If your Airbnb rental is in Orange County, companies like Emergency Home Solutions can help you thoroughly eliminate the issue.
When you have a residence to rent out, it is in your best interest to be proactive when it comes to maintenance issues.