Greenest Hotels in the World – Being eco-cautions and traveling sometimes can be pretty incompatible.
But not in these seven greenest hotels in the world we are going to talk about in this article!
Travel Ticker team is going to share with you their top seven greenest hotels all around the globe where being eco-caution is easy, and that doesn't cost you much as well!
So let's head to the list right away, and let's also learn that eco-tourism exists and it is not that hard to maintain your healthy lifestyle even if you travel to faraway and exotic lands!
Greenest Hotels in the World
What is a LEED hotel
Tourists have begun choosing hotels that feature Leadership in Energy and Environmental Design designs.
LEED designs look to inspire builders to make their buildings more ecologically friendly, with designs that reduce power usage as well as utilize local materials in their construction.
This can mean anything from simply reducing power usage to finding ways to actually create their own power, such as through solar panels and wind turbines.
LEED is making a positive effect worldwide as architects look for ways to make their buildings more eco-friendly.
As tourists are frequenting LEED hotels, local builders are responding.
For tourists this has meant asking what are some sustainability guidelines for new hotel builds.
This means that local materials are used in preference to materials that must be shipped in.
Solar panels and wind turbines are used to power the building as is cooling by natural means rather than fans and air conditioning.
This also means the building must be designed to create as little pollution as possible, and that any waste must be dealt with as efficiently as possible.
Rather than limiting creativity, LEED standards have inspired architects and builders to really look at the local culture to determine how they can use local materials, employees, and techniques.
The goal is to create tourist locations that tourists enjoy and tell their friends and family about, which encourages more tourism to the location.
Builders have sometimes found using local materials to be inspiring, especially as it adds those touches of authenticity that tourists love while showing some respect to the local culture.
This has created a boom in eco-tourism that has made small out-of-the-way spots immensely popular.
Siwa Oasis in Adrere Amellal
One of the most amazingly looking, but also very environmentally caution ones is in Adrere Amellal, Egypt.
But what makes this hotel even more amazing is the fact that it is actually located in the middle of the desert and beautiful oasis as well.


With unique sandy white beaches and great snow-filled mountains in the background, the Siwa Oasis Resort enables you to book a room at one of the most breathtaking deserts on the planet.
It is also great to know that the oasis of Siwa was populated as early as 10,000 BC by a community of Berbers known as Amazigh.
Today this resort-hotel can provide you with a stay and get in touch with a side of nature that is both diverse and awe-inspiring.
Daintree Rainforest Eco Lodge and Spa
In Australia, you can also find one of the greenest hotels ever built and also get a chance to enjoy not only comfortable king size beds, but pamper yourself and your beloved one in real "green" spa too!
And all that only in Daintree Rainforest Eco Lodge & Spa!
The Daintree Eco Lodge and Spa in Queensland, Australia, will take you to a tropical rainforest and ensure that this fragile ecosystem is not disturbed as you enjoy an excellent stay under this dense canopy.
If that is not enough, a pampering Spa, stunning lodges high on tree tops, which were all completely made out of natural materials, incredibly delicious food and even an option for rainforest weddings, will make you believe that this hotel is definitely worth your attention.
Whitepod
In Switzerland, near Aigle in the majesty of the Swiss Alps, we can found another fantastic green hotel – the Whitepod.
It is an exclusive and ecological resort settled in the most magical snow-covered mountains of the planet.
Using solar power, the modern green woodsheds have a very unique design.
They also consist of loads of green features that is only permitted using skis or a battery-powered ski-mobile.
So we might even say that this is the most eco-conscious green lodge on the planet!
Chumbe Island Coral Park
While making this list, Chumbe Island Coral Park in Tanzania was one of those hotels which were in many other eco-friendly hotels lists. And that is nothing weird or wrong – this hotel is definitely worth the name!
These eco-friendly lodgings at Chumbe Island Coral Park will gift you a chance to enjoy relaxing daily rest after you have enjoyed an adventure to one of the most fascinating coral reefs Earth has to offer.
Moreover, all structures on the Chumbe Island property offer exactly what you'd hope for in an African vacation — full of natural beauty and wildlife, you can enjoy as much as you want all day long.
Hotel Tierra Patagonia
In one of the most beautiful regions of the world – Patagonia, we can also find another eco-friendly hotel which will blow your mind.


Located in Torres Del Paine, Chile, the Hotel Tierra Patagonia refuses to overshadow the natural environment.
Therefore, inside, you will find low-energy lighting; wooden walls that help maintain a comfortable temperature and furnishings made by local craftspeople, which all create a very organic and easy vibe all around the hotel.
Moreover, huge windows won't block amazing panoramas Patagonia's region can offer you, so here you can enjoy real nature without being interrupted by anyone.
Grootbos Private Nature Reserve
In South Africa, all travelers with the utmost seclusion in mind, Grootbos Private Nature Reserve, located on 2,500 acres overlooking Walker Bay, will provide everything that you want.
Guests in the posh suites have private sundecks from which they can view endless mountains and the ocean, where Southern Right whales can be spotted in early spring, so it will be super relaxing and super close to nature as well.
Moreover, here you can rest easy knowing the reserve's foundation works to educate the community with sustainable living initiatives, so not only the hotel is green, but also the community around it is working their best to be eco-friendly as well!
Hotel Topazz
And finally, the last hotel we would like to recommend is in the one of the most beautiful European cities – Vienna.
Hotel Topazz has triple-tinted windows, LED lamps, and green food which you can find at its restaurant across the street.
Moreover, it is all can be easily found in the center of one of the busiest cities in Europe.
So, if you visit the capital of Austria one day, you will know that even in this multi-million city, there is always a chance to stay eco-friendly!
What is Going Green On The Road?
Mother Earth is a beautiful place and we want to keep her that way when we are On The Road.
Of course, we want to explore and enjoy all the wonders this bounteous planet has to offer – but at what cost?
We can take steps to limit the amount of damage our travels have On The Road on this fragile earth.
By thinking a little harder about our behavior, we can make sure our vacation travels are as green and low-impact as possible.
If a good old-fashioned on road trip has always been part of the vacation plan, there's no need to cancel due to eco-concerns.
There are many ways to enjoy on the road travel without messing up the environment; all that's needed is a bit of extra thought and preparation.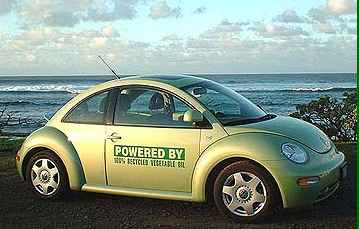 Choose the Right Car for Your On The Road Adventure
First it is essential to select the right mode of transport for your on the road travel.
For lengthy journeys the car at home in the garage may not be the best option.
If it is an old model there may be high fuel consumption, reliability and maintenance issues that make it impractical.
If taking the car is the only option, ensure that tires are correctly inflated for optimum fuel economy, check that air filters are clean and oil and other fluids are topped up.
Choosing the correct grade oil for the car and making sure the engine is regularly tuned up will make it as efficient as possible.
If there is a choice of car, it makes sense that a smaller model will be more fuel-efficient than a SUV, for example.
That said, if a family on the road trip with children and pets in tow is on the cards, the more space the better!
Electric Cars vs Gas Cars
Pros and Cons of Electric Cars for On The Road Travel
The best cars for green driving are hybrid vehicles, which run on a combination of fuel and electricity.
With low emissions and economical fuel costs, a hybrid model such as a Toyota Prius reduces the carbon footprint and turns regular on the road trips into green adventures.
Why not consider hiring a car that makes the road trip memorable as well as environmentally friendly?
There are many car rental companies with eco-friendly models designed for the ultimate in green comfort and efficiency.

Drive Efficiently On The Road
When behind the wheel of the car it is possible to squeeze the best fuel economy out of the engine by adopting good driving habits.
Avoid excessive engine revving, always select the correct gear and brake smoothly.
Avoid jerky, stop-start driving by anticipating road junctions and traffic lights well in advance.
Sticking to the speed limit is not only sensible but will result in better fuel consumption.
If the car has cruise control it can really help with gas economy, keeping the motor running at a constant rate on level, long stretches of highway.
Crawling slowly along in traffic is bad for emissions and fuel economy so try and aim for big cities at quiet times of day.
Driving through an unfamiliar city in the silent early hours is much nicer than negotiating it in the middle of rush hour.
Simply turning off the air-conditioning in the car will reduce gas usage, if traveling at speeds lower than 40 miles per hour give it a go.
Enjoy the fresh breeze blowing through the car and feel more connected to the surrounding landscape.
Young elephants, Masai Mara, Kenya.
Know the Route
Before departure, carefully study the route.
Getting lost wastes fuel as well as time and won't be much fun either.
Using GPS gadgets takes a lot of the guesswork out of map reading and selects the quickest, most efficient route to take.
If traffic congestion lies ahead, a GPS gadget can flag it up and offer live updates and an alternative route – anything to avoid that stop-start driving that really eats fuel.
Pack Well
Don't carry anything in the car that is not strictly necessary.
Apparently, every 100 pounds of extra weight can erode fuel economy by two percent – and over a long road trip, that really counts.
By jettisoning surplus items, the car is made lighter and far more economically efficient.
Try and place all luggage in the trunk and interior of the car.
Avoid roof racks and other such arrangements that add 'drag' to the car, slowing its path through the air and draining more energy.
What is Going Green?
Eat Green and Go Green Products On The Road
Keeping well nourished and refreshed is all part of the road trip experience, but stopping off at fast food restaurants is not the greenest option.
Not only do such establishments use large amounts of wasteful and unnecessary packaging, the fuel costs related to the movement of truckloads of French Fries are large.
And that's before we even get started on how expensive they can be!
Far better to pack delicious home prepared food beforehand that is healthy, organic and environmentally responsible.
Pack it in re-usable or biodegradable containers and enjoy a guilt-free meal free of chemicals and with minimal environmental impact.
Preparing food beforehand means stopping off at pretty picnic stops or rest areas are a possibility.
Far nicer to eat in peaceful, scenic surroundings than in a noisy, busy truck stop.
Light entertainment
If on a long On The Road trip there may be a need for entertainment.
Looking out of the window admiring the sights is a wonderful part of car travel, but after dark other distractions are required.
Traveling with children in the car, it will be necessary to think of games and entertainment for them.


Memory games and old favorites such as I Spy are often a fun way of passing the time. Also, using a DVD player or iPad to watch films en route is a neat and efficient way of keeping passengers amused.
Reduce waste paper by replacing reading material such as newspapers, books and magazines with their digital equivalents.
Using e-readers is environmentally friendly and reduces clutter in the car's interior.
Gorgeous mountains and water, Brienz, Switzerland.
A road trip by car is one of the best ways of seeing places up close and if you think your car is not up to a long trip renting a car online is easy.
A vacation at the wheel, exploring beautiful countryside needn't cost the earth.
With a few sensible changes to our driving habits and some attention to how we behave, we can be green on the road and enjoy this planet of ours with a guilt-free conscience.
Happy driving!
How to Find Low Price All Inclusive Resorts Packages
All inclusive resorts have turned out to be extremely popular all around the world.
These days, everybody wishes to go on holiday to exotic location or have leisure time at while sandy seashores.
However for a lot of individuals a vacation is a costly proposition.
So most affordable all inclusive resorts offer the ideal answer.
These resorts offer the vacationers value for money.
Low priced all inclusive resorts have prices that frequently include all sport facilities, all kids programs, drinks, meals, transfer to the resort and taxes.
Individuals get to go on dream holiday, however well within their financial plans.
The two major reasons for the attractiveness of all inclusive resorts are value and time which are significant to tourists.
Make Your Booking In-Advance
Almost all inclusive resort provide special discounted prices if the booking are made early or in off peak period of the year.
This savings in such instances can be around 20 to 40 percent.
Majority of all inclusive resorts also provide honeymoon specials for newly wedded couples.
So as to get special honeymoon discounts and offers, it's sensible to take the copy of marriage certificate as evidence that you on honeymoon.
Compare the All Inclusive Resort Packages
One needs to get the fine print carefully and compare the resorts providing the all inclusive packages by confirming what every resort provides as the inclusions can vary very much.
Some resorts provide good value than others.
Low prices all inclusive resorts offer good value and convenience as one has to pay for majority of expenses before the tour.
Find Multi Service All Inclusive Resort Packages
A lot of resorts offer off season tariffs, which are cheaper as compared to others.
You can find an excellent deal with some of the globe's most desired small luxury resorts.
A better deal for affordable all inclusive resort would contain comfortable lodging, with average outdoor and indoor living rooms.
If lucky, the spaces might have terraces with a wonderful view of the sea or mountain.
The room facility and ambiance will contain an entertainment center with TV, DVD players, and stereos.
Generally the resort will as well include good swimming pool, fitness center, and restaurant.
All Inclusive Resorts Packages Special Discount Offers
These are particular kind of hotels used for vacations or holidays and serve to special tourists.
There all inclusive family resorts sever to all the needs of person with baby sitters, day care centers and special nannies.
Next there are others that have dance facilities for teenagers.
Majority of these resorts provide free stay for kids.
Other provides special discounts for children.
Several all inclusive resorts as well have private spaces where just adults are allowed, such as special pools and restaurants.
Find All Inclusive Resort Deals Online
You can get a better deal for resorts if you make your research on the internet.
If planned well, a tour at low prices all-inclusive resorts can become a great experience well in the means of your budget.