Get active and stay healthy with Fitbit. Track your activity, exercise, sleep, weight, and more to get a better understanding of your overall health. Set goals and get personalized insights to reach your fitness goals with Fitbit's advanced technology. Reach your goals and stay motivated with Fitbit—the world's leading health and fitness tracking app. Track your progress, set reminders, get personalized insights, and keep track of your daily activities to help you live a healthier lifestyle.
Get fit and stay healthy with Fitbit. Track your daily activity, exercise, sleep, weight, and more to stay motivated and reach your goals. With Fitbit's range of smartwatches and fitness trackers, you can monitor your health anytime. Here's the lowdown on the Fitbit One vs Fitbit Zip. Learn about the differences between these best-selling Fitbits so that you can buy one with features that are important to you and that will meet your needs. Learn how these easy-to-use devices can help keep you motivated and why they are fun to use.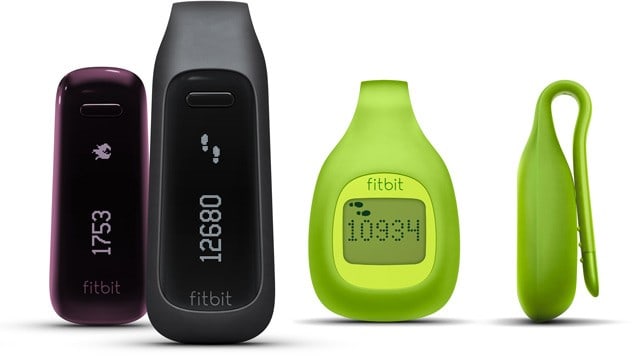 Why buy a Fitbit activity tracker?
If you are looking to get more fit or just to even be more aware of your fitness on a daily basis, personal activity trackers like Fitbits can really help. They help you to determine where you are now with regards to fitness, help you set fitness goals, and measure your progress. You can use a Fitbit for something as basic as just counting your steps and comparing your activity from day-to-day. Or you can get more in-depth with it, and input your food intake, your water consumption, and other activities you have done, like swimming, etc. We have found Fitbits on the Fitbit website.
Google purchases Fitbit
This is pretty amazing. Already, Fitbit was continually improving upon the users' experiences. They are always creating data and challenges to motivate even the most reluctant of exercisers. Now with Google's technology and innovation behind Fitbit, there will be even greater things coming from Fitbit. And that's great for consumers who already own a Fitbit One or other Fitbit. The support and technology will always be there. Google will always want to improve and refine their users' experiences.
Fitbit Clip On is easy to setup
Even for individuals who are not technically inclined, Fitbits are fairly simple to set up and use. This is the case if you have one of their activity tracker bands / bracelets or one of their smartwatches. Whichever you choose, is will be easy to set up any Fitbit device on your computer, tablet or smartphone. If you travel often and want to be able to sync your steps, it may be better to register your Fitbit to your phone or tablet rather than a desktop computer. It will still count your steps, and you will still know how you are doing on a daily basis, but you won't be able to access all of your data.
My understanding is that you need to have a separate device for each Fitbit clip ons, meaning, two people are not able to sync their Fitbits to the same tablet. We have four Fitbit users in our home (two with Fitbit Zip, one with Fitbit One, and one with Fitbit Flex) and we all need to register and sync them on different devices. So consider which device you can use the most often and will be the most convenient before you register your Fitbit. Once you decide where you want your Fitbit to sync on a daily basis, (I use my iPhone) then Fitbit clip on offers step-by-step, easy-to-follow instructions.
I simply downloaded the free app on my phone and answered the questions: my email, weight, height, gender, and birth date. It was straightforward, fast, and easy for even non-technical people (like me). These days there are plenty of activity trackers to choose from. We have taken two of the best selling ones and compared them in a clip Fitbit One vs clip Fitbit Zip showdown.
Compare Fitbit One vs Fitbit Zip: Which is best?
Read on for a detailed look at the Fitbit Zip vs Fitbit One side by side, so you can answer the question, which is the best Fitbit for you? What both of these Fitbit models have in common is that they are the clip-on type, not the one that goes around your wrist like a bracelet. The second major consideration and an advantage to both of these types is that they run on a battery, which lasts longer than charging it every few days like for other Fitbit models.
Fitbit One
The Fitbit One is more robust than the Fitbit Zip and offers more functions. Typically, it's also almost double the price. Depending on the features you are looking for, this may or may not be the better buy. My husband owns this model and is very happy with it. He doesn't like wearing watches, necklaces, jewelry or really anything around his neck or wrists. It feels very constraining to him. He loves that he can clip the FitBit One on his pants or shorts pockets. Otherwise he would never wear one.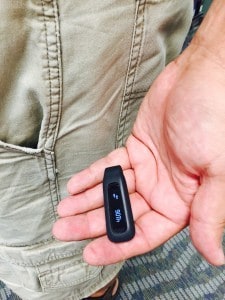 This model has a battery that lasts between 10-14 days. It takes up to two hours to fully recharge it. If you charge it once per week, you will be set. It comes with the charging cable as well as what you need to set it up and sync it.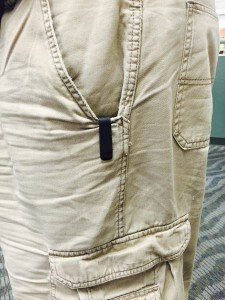 The Fitbit One comes in black or burgundy. The actual Fitbit device/tracker is black or burgundy as well as the case/clip to wear it and protect it. When you buy the Fitbit One, it comes with both the device and the case/clip. You can also buy a Fitbit One case in pink or orange. We have read reviews that the clips break, however, after daily use for over six months, this has not happened to us. If it does, you can easily get a replacement case for a nominal charge. While you are waiting to get your new case, you can still use your Fitbit by simply putting the tracker itself in your pocket.
Fitbit One tracker measures:
Steps
Distance covered
Calories burned
Flights of stairs climbed
Sleep – how long you slept and how many times you were awakened; it comes with a sleep wristband so you don't have to wear it on your waist
Number of active minutes (If you walked continuously for 30 minutes, it would show that you had 30 active minutes.)
Ability to enter your food and water consumption
Clip on Fitbit One offers
See the time on the display
See your daily steps, calories burned and distance traveled on the display
Alarm clock
Integration with social accounts
Access to an online site
Water resistant
The Fitbit One weighs 8 grams; dimensions: length: 1.89"; width: .76"; thickness: .38"
It works with all of the major operating systems across both PC and mobile devices. We looked at the reviews written across five big sites and on average the Fitbit Zip scored 4.2 out of 5. We love ours and give it a 5/5 as it exceeds all of our needs and does an excellent job of counting steps.
Fitbit Zip
The Fitbit Zip does an excellent job counting steps which is what we wanted it to do. Is offers less features than the Fitbit One but it can be half the price. Again, depending on the features you are looking for, this may or may not be the better buy. My two sons each own this model and are very happy with them. This tracker runs on a battery, the flat coin type. Typically, the battery lasts for 6 months of continuous use. The fact that this comes with a battery that lasts for 6 months is a very positive advantage over other Fitbit models, like the Fitbit One where you have to charge it weekly. It helps to buy an extra battery for the FitBit Zip in advance so that you have it when the original wears out.
There are other Fitbit models like the Fitbit Flex that you have to charge every couple of days. This doesn't sound like a big deal and it really isn't except that once you start tracking your daily steps, it is disappointing if you forget to charge your Fitbit overnight and then have to charge your Fitbit during the day and not count your steps while it is charging. Updated to add, I now own the Fitbit Zip and love it. I just want it as motivation to be able to get 10,000 steps a day. I don't need all the bells and whistles of one of their other activity trackers or smartwatches.
Compare Fitbit One vs Fitbit Zip Colors:
If you opt for the Fitbit Zip, there are more choices for colors than offered for the Fitbit One. You can buy it in black, lime, midnight blue or magenta. The device/tracker is that color as is the case/clip to wear it and protect it. The Fitbit Zip comes with both the device and case/clip, as well as what you need to register it and sync it. The bright colors make it more appealing for children as well and will be easier to keep track of. You don't want to find it at the bottom of the washing machine! But my kids each have the black ones and haven't lost them yet.
Fitbit Zip tracker measures:

Steps
Distance covered
Calories burned
Ability to enter your food and water consumption
Fitbit Zip offers:
See the time on the display
See your daily steps, calories burned and distance traveled on the display
Social integration
Access to an online site
Water resistant
The Fitbit Zip weighs 8 grams; dimensions: length: 1.4″; width: 1.1″; thickness: .38″. It works with all of the major operating systems across both PC and mobile devices. We looked at the reviews written across five big sites and on average the Fitbit Zip scored 3.8 out of 5. For my sons and our purposes — counting steps and having Fitbit challenges with each other — we give it a 5/5. It has definitely become so much more fun for them to be more active. It's been very positive for our entire family.
Main differences between Fitbit One vs Zip

Features: Fitbit One offers more features, including being able to track sleep and tracks the flights of stairs climbed each day. Battery: Both have a battery but the Fitbit One offers a rechargeable one lasting 10-14 days. The Fitbit Zip offers one that cannot be recharged and that needs to be replaced every six months. This has been nice for my kids. Price: The Fitbit One is almost twice the price of the Fitbit Zip.
Fitbit Zip great for kids
After my sons kept borrowing my Fitbit Flex, we decided to buy one for my son's birthday. He loved it! My other son loved his brother's Fitbit Zip so much that we offered to buy it for him as an early present but he chose to use his own money for it. Read about my sons' Fitbit for kids and why Fitbit Zip makes a great gift. The Fitbit Zip is affordable enough that if it is lost, it will not be terrible. Like when we broke the screen on the two month old iPad mini. My boys own black Fitbit Zips and like that they can discreetly look at them in school without getting in trouble for being distracting.
Additionally, this is fun for them and gets them moving more. It is an electronic in the true sense, but to be successful — i.e. get a lot of steps — they have to remove themselves from the electronics and get moving. It has been very positive with increasing both of my boys' activity levels on a daily basis, and they were quite active to begin with! I must emphasis the point that owning the Fitbit Zip has been incredibly motivating for my sons. My younger son especially, who we bought the Zip for his 8th birthday, has been particularly loving it. When I pick him up from school, the first thing he does is tell me how many steps he got that day.
In the past, he would come home, sit on the couch with his snack and want to play games on the iPad. Now, more often than not, he has a little snack and then goes to jump on our trampoline or shoots baskets just to get more steps. Sometimes he even takes laps around the house — inside or outside — all in the quest to acquire more steps. He is trying to do his own best, and while he enjoys doing better than the rest of us by having more steps than us, he is really happy to reach his own goal. This has been a fun motivator for him. My other son enjoys it too and always tries to reach his 10,000 steps and to get more steps than his parents. Overall, owning our Fitbits have been a positive thing. I seriously cannot think of anything negative about them.
More to like about Fitbit One vs Fitbit Zip
Also with both of these models Fitbit will send congratulatory emails you when you reach certain milestone "badges" such as:
High Tops: 20,000 steps in one day
Urban Boot: 15,000 steps in a day
Sneakers: 10,000 Steps in a day
and more
They also send congratulations for miles logged, including:
London Underground: 250 lifetime miles
Penguin March: 70 lifetime miles
Marathon: 26 lifetime miles
There will be more badges the more steps and miles you accumulate.
It is very motivating and rewarding.
Compare Fitbit Zip versus Fitbit One both offer fun competitions
Another bonus is that from your tablet, computer, smartphone, etc., you can find family and friends who also own Fitbits and connect with them. It is very motivating when you see how many steps everyone else is taking, and oftentimes you will find yourself marching in place or taking a walk around the block just to up your step count. However, if you want to opt for privacy, you don't have to opt into this feature.
Fitbit 7 Day Steps
After your family and friends become your Fitbit friends, you can see everyone's steps for the last seven days. There is a way to opt out of this if you don't want anyone to see your steps.
Fitbit Challenges
With your Fitbit friends, you can compete in fun challenges as well. There are four challenges in total:
Daily Showdown where you see who can get the most steps in a day
Workweek Hustle to see who can get the most steps Monday – Friday
Weekend Warrior to see who can get the most steps Saturday and Sunday
Goal Day, where everyone tries to reach their own personal goal, usually 10K steps that day
You can easily invite the Fitbit friends you want to compete with whenever you choose. Or if someone invites you to one of the challenges, you can easily accept or choose to ignore it. A side note: We take a lot of bike rides in my family so I like that these clip models track bike riding — each pedal counts as a step — whereas the Fitbits worn on the wrist, like the Fitbit Flex, are not able to track the pedaling though you can enter in the extra activity. In general, you will find yourself wanting to increase your steps and will be more apt to walk rather than drive. A side benefit is that you will be more environmentally friendly as well.
Fitbit Clip
The Fitbit clip is a small, wearable device that can be attached to your clothing or accessories to track your physical activity and health. It measures steps taken, distance traveled, calories burned, heart rate, sleep quality, and other vital signs. The Fitbit app allows you to view your data anytime and anywhere. The Fitbit clip can help you stay motivated in your fitness journey by providing real-time feedback on your progress.
The Fitbit clip is designed to be worn on the hip or waistband, and it is water-resistant so you can wear it in the shower or pool. It has a built-in display so you can view your progress without having to take your phone out of your pocket. The Fitbit clip also has a long battery life, so you don't have to worry about it running out of power in the middle of the day.
If you are looking for a way to track your fitness and health, the Fitbit clip is a great option. It is affordable, easy to use, and accurate. With the Fitbit clip, you can stay motivated and reach your fitness goals.
Fitbit One vs Fitbit Zip ~ We love them both!
Both of these devices work great and serve the purpose of counting steps. Both have got my family walking and moving around more than ever before. I would buy both of them again and recommend them both. I like that they both come with batteries, even though the Fitbit One has to be charged weekly. They are both affordable and both would make great gifts. The only downside with these Fitbit clip type models is that they can easily be forgotten when changing clothes and tossed in the washing machine. That is the only downside!
Well, another downside is it seems Fitbit isn't making the Fitbit One and Fitbit Zip anymore. On their website, they only show the activity trackers along with separate bands you can buy. The others are all smartwatches. We love the clips and don't like wearing them on our wrists. Maybe with Google purchasing Fitbit, they will bring back these.
Logging steps on vacations with Fitbit
You will enjoy seeing how many steps you log when you are travelling. We take road trips a lot and enjoyed comparing steps on our recent trips to Milwaukee, Legoland Chicago, and Iowa with kids. When we went to Legoland California, we were able to walk from Legoland to our hotel offsite. It was fun for us all to compare how many steps it took us given our different strides.
How to get healthier this year
Whatever Fitbit you choose, you will hopefully find yourself walking more and being more healthy in general. Combine this with eating healthier — a NutriBullet is a great way to get more fruits and vegetables into your diet. Drinking lots of water from a reusable water bottle or a fruit infused water bottle while you are out and about, and you will be off to a great start. Know that when you consider the Fitbit One vs Fitbit Zip that you will be making a great choice either way. Check out our article on Fitbit vs Jawbone and our Fitbit adventures.
Compare Fitbit vs Jawbone ~ Which is Best for Your Needs?
There are now dozens of fitness trackers and trainers available. Many firms have entered the market, and now there is a lot of competition. Companies have to continually work to maintain their edge over their competition and continue to invent better products and features. This is great for consumers because it means that there are many choices available. Here we have taken the guesswork and done the research to help you determine the differences between Fitbit vs Jawbone. In our series of fitness tracker comparison articles, like Fitbit One vs Fitbit Zip, we are working to cut through some of that noise and help you to make a decision faster. Here we are going to compare the FitBit and Jawbone.
Compare Fitbit vs Jawbone
Jawbone is no longer in business and making trackers. However, we had reviewed them compared to Fitbit. Perhaps if you own an old Jawbone, you'd like to see how it compares to Fitbit. Both of these firms offered cutting-edge technology products. Fitbit has worked its way into the mainstream with their branding. At one time, both companies are big players in the fitness tracking market. Both devices were offering easy, step-by-step instructions, even for the novice tech person, to set up their accounts initially. Once that is done, you simply have to sync your device and check your progress.
Sometimes you can do that right on the device, as with the Fitbit One and Fitbit Charge. Sometimes you have to check it on the device you sync to, like your smartphone, as is the case if you own a FitBit Flex which does not have a screen to view your steps, calories, distance traveled, etc. Depending on the product you buy, both Fitbit and Jawbone's products offer long battery life in between charging them. And the Fitbit Zip and Jawbone Upmove devices offer a one-time battery option that lasts 6 months and doesn't need to be charged. Both devices different sizes of wristbands so you can get the best fit.
Both Fitbit's and Jawbone's products offer the ability to wirelessly sync across a wide-range of platforms and devices. Each company made wrist options as well as clip models. The Fitbit offers Fitbit One and Fitbit Zip.
Fitbit products
Depending on what features you are looking for, there are many Fitbit products to choose from. There is a wide range in price too. Here are some of the models:
Ultra
Flex
Force
Charge
Charge HR
Surge
One
Zip
The newer models have superseded some of the earlier ones, but the earlier models work well; they just may not have as many features. Often, you won't want those options anyway. Additionally, these earlier models are often far cheaper than the newer ones, so they can be a good buy and are definitely worth considering, especially if you are not sure if you will stick to it. Though we love our Fitbit fitness trackers so much and believe you will too!
Fitbit as a gift
Also consider if you are buying this as a gift or for someone who is new to technology and/or exercise or maybe as a gift for a child. Read our review on Fitbit for Kids. One of the less expensive models could be a perfect fit for them.
Jawbone products
Jawbone has fewer products available but what they do have offers similar functionality as the Fitbit. Some of their fitness tracking products were:
Fitbit vs Jawbone: Which is best?
Since Jawbone is no longer in business, Fitbit is the winner. It's stood the test of time in a competitive marketplace. Years ago, they both made fantastic fitness trackers, which attract largely good customer reviews. Each company takes a slightly different approach to how data is collected and presented, but neither has a reputation for providing more accurate information than the other. With fitness trackers, which is best depends very much on what you are trying to achieve. Some people only want to measure the number of steps taken.
Others want to use their fitness device as a virtual coach. Still others want to monitor their general health as well as their activity levels. That is why the latest model trackers include heartbeat monitors and sleep tracking. To help you to narrow down the options we have broken down the rest of the article into a few popular user types then looked at both the Jawbone and Fitbit ranges to find the one that suits each user best. Naturally, this is very much my opinion, so we try to explain the rationale behind my choice to give you as much information as possible.
General fitness monitoring
For this category, Fitbit Charge HR just has the edge over the Jawbone UP2. The fact it comes in three different wrist sizes means that you can find one to fit. Because the Fitbit Charge HR continuously monitors your heart rate, it is good at calculating how many calories you have actually burned.
Fitbit Charge HR monitors the following:
Sleep time and quality with a built in alarm
Heart rate during workouts and while resting
Steps
It also doubles as a watch and has a nifty caller ID feature. This is very handy, especially when you are in a meeting or talking with someone. You have the ability to casually glance at your wrist to see who is calling instead of obviously reaching for your cell phone.
Minimalist users
If you want a simple tracker, the Jawbone UP2 is a great option. It is perfect for someone who is not a tech fan, for example, an elderly relative that wants to get fitter.
Jawbone UP2 does the following:
Monitors steps taken
Calculates calories burned
Tracks sleep with a built in smart alarm
It does everything automatically, including detecting when you are asleep. There are no buttons to press and no screen just a simple system of three lights that alert you when you have completed your steps for the day.
Best small Fitbit clip fitness tracker
If you want a discreet fitness tracker, the Fitbit One is a great option. It is so small you can easily clip it to a bra; put it in your pocket; or clip it to your waistband.
Fitbit One monitors:
Distance
Steps
Calories
Time spent without activity
Best fitness coach features
Choosing Fitbit vs Jawbone
New fitness trackers and smartwatches are being released often. There is no doubt that fitness trackers will evolve and become even more invaluable to those wanting to monitor their fitness levels. But the products that are available now, be it Fitbit or an older version of Jawbone, are excellent. You will increase your daily activity and burn more calories mostly because you will be more mindful of your activities, trying to set goals within your health and fitness range.
Maybe owning one of these products will inspire you to travel greener by encouraging you to walk instead of drive. We love our Fitbit One and Fitbit Zip. Like Jawbone, they are difficult to find. However, they were bare bones, no frills activity trackers. While Fitbit continues to come out with more products, whatever you buy now will be just fine for what you want as it is already expert technology that you will find helpful, informative, and motivating.