All about WWOOF – Organic farming has grown by leaps and bounds, and the need for farmers to communicate and interact grows more each day.
This is where WWOOF comes in as a movement that aims to join organic farmers and growers with volunteers in an effort to increase cultural understanding.
It's all about constructing a global community.
Here's all about WWOOF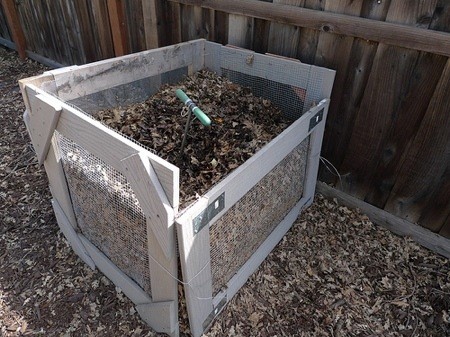 Learn all about WWOOF
WWOOFing stands for 'World Wide Opportunities on Organic Farms.'
The volunteer or 'WWOOFer,' gets the opportunity to spend time in an organic farm, learn what it's like, how it works and what sustainable agriculture is all about.
During your stay in the farm, you don't have to pay for board or lodging.
It is not a monetary exchange program.
WWOOF is an educational program and it offers the visitors / WWOOFers the chance to learn what WWOOFing is about.
It is all about learning how to farm, taking part in the organic agriculture program and learning the culture.
WWOOFing is a worldwide movement, and WWOOF-USA® Host Farm Directory has more than 2,000 organic farms all over the nation. Agritourism is rising in popularity.
Who can WWOOF?
Any garden project, community or farm can participate in the program.
Anyone can be WWOOFer as long as they are at least 18 years old regardless whether you have experience or not.
In some countries, those under 18 can participate when accompanied by any adult parent or legal guardian.
The membership for WWOOF USA is good for one year after buying, but you should check the regulations from the country where you are going to be a member.
WWOOFing gives you the chance to learn all about organic farming and do real, physical work.
Among the things you will discover while WWOOFing are making wine, beekeeping, creating straw houses, growing vegetables and more.
You can read about these things in school and online, but there is nothing quite like getting down and dirty and being in a real farm, and that is what you get here.
11 Things to know before you WWOOF
WWOOFing began in 1971 in the UK.
It was the brainchild of Sue Coppard, who together with a couple of friends, wanted to spend some time in a farm.
In return for their stay, Sue and her friends performed various tasks around the farm.
Following their successful stay, other people soon followed and the WWOOF movement was on its way.
Today the WWOOFing organization is available in more than 50 countries and is available as independents in over 40 more.
In the beginning, WWOOFing was confined to the weekends, but now volunteers can stay for longer periods of time.
Aside from those mentioned earlier, WWOOFers will have the opportunity to assist with animal care, weeding and help with harvesting.
While a certain level of fitness is required for these tasks, you don't need to be exceptionally fit.
Please keep in mind that tasks in farms change on a daily basis, so while you may be given an idea of what duties to perform, these can change.
How WWOOFing Works
The first step is to join a WWOOF organization.
Just go online and look for the WWOOF organization in your country and apply for membership.
Earlier we mentioned that only those 18 years and above are allowed, but in some counties like the US, those below 18 can join if they are accompanied by a parent or legal guardian.
Once you have applied for membership, you gain access to that country's list of smallholdings, gardens and organic farms.
Here the visitor / WWOOFer can contact a host farm and arrange for their stay and the type of volunteer work the will do.
In exchange for the farm work you do, your host will take care of your lodging and food.


As a visitor / volunteer, you will stay with your host in their farm and participate in the daily activities and tasks.
There are two types of jobs in this world, those you receive a paycheck for your work and those who's compensation is other than monetary.
But in both cases they are a job and that work requires the same dedication and commitment.
There are no hard and fast rules when it comes to the number of hours you have to work, but usually it is 4 to 6 hours a day helping around the farm, and in exchange you will get a full day's worth of accommodation and food.
As a volunteer you will be asked to perform any number of tasks.
In addition to those, you will learn and take part in the fundamentals of farming such as bread making, cheese making, how to create mud bricks, milk cows and feed different types of animals.
Volunteers may also learn how to sow seed, prepare compost, cut wood, harvest, pack, garden, prune and so on.
The time you stay in the farm will have been negotiated prior to your arrival and will be between you and your host.
The average stay length is 2 to 3 weeks, but it can be as short as 2 days or as long as 6 months; it all depends on your negotiations with your host.
How to be a WWOOF Host
If you've got a woodland, vineyard, allotment, garden or farm and adhere to the principles of organic farming sustainability, you are eligible to be a WWOOF host and take in volunteers.
Volunteers can provide assistance with your day-to-day tasks and lessen your workload.
Another advantage is many volunteers are familiar with bio-dynamic growing and permaculture growing techniques.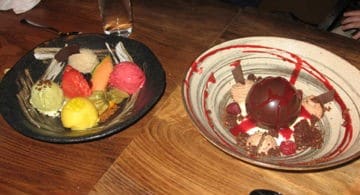 There are different types of hosts: some use their land for self-sufficiency, others make a living from it.
Some hosts are individuals while others are comprised of families with children.
Some hosts are independent while others are part of eco-villages, communities or cooperatives.
If you've got a farm, being a WWOOF host gives you the opportunity to learn the latest techniques for growing organics, and it is also a chance to show people another lifestyle they may not be familiar with.
In other words, WWOOF benefits both host and volunteer, and a lot of volunteers enjoy their experience so much they end up becoming farmers.
As a host, this is the right time to spread word about organic farming and its benefits.
If you're interested in becoming one, simply get in touch with the WWOOF in your country and they will help with the procedure.
Expectations when WWOOFing
WWOOFing has become very popular.
It has become something a lot of young people want to try out.
Aside from college graduates and adventurers, there are those who are just plain curious want to give it a try.
If you're interested in organic farming and want to be a volunteer, here are some do's and don'ts.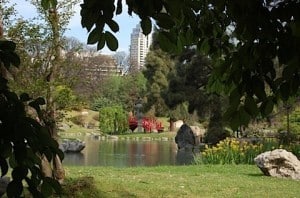 Do the following when WWOOFing
Before you apply as a volunteer, ask yourself why you're joining and what type of experience you want to gain.
Do you want to work with animals?
Do you want to plant vegetables?
Or would you prefer to learn how to create stone walls and prepare local food?
Define your goals and you will have an easier time figuring out what to do.
Be honest with your time:
How long do you want to work in a farm?
Is it just for a few days or several weeks?
Ask yourself if you'd rather spend time traveling than being on the farm or how flexible you can be.
While the typical workday is around 4 to 6 hours, it can vary from farm to farm.
In some cases you may have to work all day and have the following day off.
Take your time choosing a host:
There is no need to rush.
Online research makes it easy to explore many opportunities and to read reviews.
Don't make your decision after just a couple of emails, as you need to spend a little time getting to know your host –and vice versa – so you can try to ensure a good rapport.
During this point, get to know each other's expectations so there are no misunderstandings later.
Location matters:
You won't be spending all your time in the farm so choose a location that you will enjoy.
For instance, you could choose a farm that is close to camping trails.
Or you could go to farm that is adjacent to important locations in the area or near public transport.
Consider the language:
Language is another matter to consider.
Are you willing to stay in a farm where they don't speak much English or your native language?
Others may not want to, but this also gives you the chance to learn and use a foreign language.
You should also consider the general atmosphere and situation such as the weather, climate, etc.
Be prepared:
Your host will provide for most of your needs, but it won't hurt to be prepared.
Your host is going to have the tools and boots, but you should bring a bandanna, reusable stainless steel water bottle, pocketknife, hat, work gloves (also recommend some gardening gloves as well), rain gear and work clothes.
Make sure the clothes you bring in are proper for farm work and that your pocketknife is properly stored so it doesn't get confiscated if you're visiting a farm abroad, or just buy one on your way there.
What not to do while WWOOFing
Keep the following in mind so you and your host don't encounter any problems when it comes to expectations.
Do not slack off:
If you're interested in WWOOFing, look for a host farm as soon as possible.
It's not just you who is going to make plans but your host as well, so plan ahead by 4 to 6 months.
Keep in mind that farmers have a lot of work, plus many of them won't have the time to be online and need time to respond.
Be polite, patient and keep looking for a farm that you like.
Do not be shy:
You'll be staying at their farm so let them know a bit about you.
You're not the only one volunteering for that farm so it won't hurt to "sell yourself" by pointing out your strong points.
Can you sow seeds?
Do you have some experience planting vegetables?
Provide some details of your skills.
If you don't have any direct related experience, emphasize other attributes.
Are you hard working?
Do you take directions well?
Will you take ownership of the work assigned to you?
Going to go far in helping you land that volunteer spot in the farm.
Don't take risks:
While you are a guest at their farm, you alone are responsible for your safety.
Members of WWOOF have insurance but if you're careful you won't ever have to use it.
Be careful when spraying on plants, when feeding animals and doing other tasks.
Use common sense as well.
If you're asked to drive the tractor and you don't feel capable of doing so, let your host know and politely decline.
Do not be rigid:
One of the things you will quickly learn in a farm is that plans for the day changes.
This isn't like your regular 9 to 5 job.
When you emailed the farm back in January, they might have said you'll be feeding the chickens and cows, and doing cleaning and maintenance, but that could change drastically when you arrive.
The important thing to keep in mind is that WWOOFing is about learning life in a farm.
You will need to get your hands dirty.
If you're prepared for that, you hopefully won't be disappointed.
Don't expect fancy lodging:
This isn't a five star hotel, it is farm, so you could end up sleeping in a barn loft, basement bunkhouse or tepee.
In some farms you could be staying in a comfortable room with amenities, while in another you may have to set up your own tent.
Remember why you're there:
Being in a new place, it's tempting to go out sightseeing.
It's allowed provided you're done with your duties for the day.
All the good food, meeting new people, the beautiful vistas and local sights and sounds are secondary as you are there to do volunteer work.
To gain the respect of your hosts, don't hesitate to get your hands dirty, be responsible and respectful of your work.
Why Choose to WWOOF?
You're probably wondering why a lot of people are into WWOOFing, and there is no single answer.
WWOOFing is popular right now because it offers you the chance to experience something new, and work in exchange for food and lodging, making it more affordable.
You may have read about it and seen videos, but it's a totally different matter to actually live on a farm and live like a farmer.
It is quite literally an experience unlike any other.
Family Volunteer Travel Guide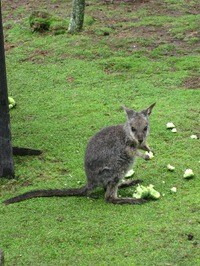 Reasons to WWOOF
Gain practical experience
Sure, you can read about biodynamic and organic farming.
However, it's totally different when you're out there harvesting, growing and farming.
Animal husbandry and other aspects of farming have a sort of therapeutic effect.
The feeling of planting and mixing soil is something you'll not likely to forget.
Get to know like-minded folks
If you're eager to know how organic farming works, then there's no better place to find the answers than in a farm with farmers and others there WWOOFing as well.
Aside from meeting farmers, you also have the chance to meet and engage other WWOOFers and learn from each other.
This is one of the most exciting parts of WWOOFing and what a lot of people look forward to.
Learn the intricacies of farming
Organic farming is not just about planting and feeding animals.
When you take in WWOOF, you will learn firsthand the relationship between the community and food production.
Eat organic food
Another reason why people WWOOF is the opportunity to eat organic food.
It's your chance to get away from processed food and enjoy fresh healthy produce.
Be fit and healthy
If you haven't had the time or inclination to exercise, going to WWOOF is an alternative.
The work you do will help get you in shape.
Tasks vary on a farm, and you will never get bored or run out of things to do.
Breathe fresh air
There are some things we take for granted and that includes fresh air.
If you've been filling your lungs with smoke and pollution while living in the city, being able to breathe the fresh air will be a welcome change.
Learn something new.
WWOOF gives you the chance to learn a new skill at low cost, and at the same time you get to visit different places and meet new people.
Try something different
If you've been doing the same thing over and over during your vacation, then it's time for a change.
It's not exactly your typical vacation, but one where you can learn new things and do something adventurous.
Fight stress
This might seem odd at first.
After all you'll be doing some farm work, but a lot of volunteers say the experience actually reduces their stress level.
While you'll be doing some work, it's more about learning.
Throw in the fresh air, meeting new people and being able to visit new locales, and your stress may fade away.
Affordable means of traveling
WWOOFing is one of the most affordable means of traveling.
Your food and lodging are taken care of, plus a lot of these farms are far away from populated centers, giving you the chance to explore without spending a lot of money.
No farming experience required
Earlier we mentioned that having farm skills is a plus.
That's true but it's not a requirement
Even if you know next to nothing about farming, you can still apply as a lot of farms take in volunteers who have little or no experience.
The only thing that's important is you arrive at the farm with a positive outlook and willing to keep up with the daily tasks required.
Being self-reliant
Becoming a volunteer means learning how to grow food and get hands-on training on what it's like being a farmer.
The knowledge you gain WWOOFing can be put to good use and in your own garden.
People choose to go WWOOFing to learn a new way of living as well as how to be resilient.
Pros of WWOOFing
Travel to different places
WWOOF is all over the world.
It offers you the chance to go globetrotting while learning how to farm and help others.
Usually don't have to pay for food and lodging.
Meet different people and experience an alternative lifestyle.
Gain new knowledge about organic farming.
Learn how to plant and cultivate.
Doing farm work is not just emotionally rewarding but physically good as well.
Building walls, hauling rocks and making garden beds is good exercise and good for your body.
You'll be one with nature again.
If you've been living in the city for a while, being on farm gives you the chance to get away from it all.
Depending on where you chose to go WWOOFing, beaches, the mountains and ocean shores could be near by.
A chance to enjoy different kinds of weather.
Is it winter where you live and want to get away from it?
Go WWOOFing and enjoy the sun.
It's an experience to remember.
By the time your stay is over, you'll have some interesting stories to tell your friends and memories for a lifetime.
Gives you a new perspective on life:
some people become so enamored with life on the farm they decide to be farmers full time.
This is your chance to see if this lifestyle is for you.
Cons of WWOOFing
Hard work:
Life on the farm isn't easy.
You have to get up early and do real work.
Aside from feeding and planting, you may end up doing physically demanding tasks.
You will be outside, so apply sunscreen to avoid sunburns.
You need to be careful; If you're WWOOFing for the first time, watch out for insect bites as they're prevalent in some countries.
The amenities vary.
In some farms you will have your own room while in others you may have to share it and bathrooms with several people.
The weather might be too hot or too cold.
This is something you need to get used to especially if you're used to living in a particular climate.
Internet and TV connections could be sporadic.
Maybe this could be a good thing!
More information about WWOOFing
There are many excellent books on what to know about WWOOFing.
Resources and About GoGreenTravelGreen.com
As you can see, there's much to learn about WWOOF.
Now that you know all about WWOOF, you can tell the pros outweigh the cons.
WWOOFing is for many an unforgettable experience and well worth trying.
Top Spots for Agritourism: From Pizza Farms to Cheese Trails
Top Spots for Agritourism – Autumn has arrived, and with it, a prime season for agritourism.
Take advantage of beautiful fall weather, the outdoors, and the opportunity to eat, can, and bake with whole food ingredients this autumn by traveling to your nearest organic u-pick farms and orchards.
In the mood for something different?
Read on to learn where you can find pizza farms, cheese trails, and organic wineries.
What is agritourism?
Agricultural tourism, or agritourism, encompasses working farms, ranches, wineries, and orchards that include an element of commercial enterprise for guests.
Agritourism includes the usual suspects — roadside fruit stands, u-pick orchards, farmers' markets, and pumpkin patches — as well as more unique travel experiences ranging from farm stays and organic winery tours to guest ranches and pizza farms.
While agritourism exists in most parts of the US and Canada, the sure fire way to find the freshest and most abundant harvest selection is to follow the foodie: regions and communities with the most farm-to-table restaurants, organic food trucks, and organic wineries or breweries most likely have the best produce to pick from… literally!
If you're ready for a unique, local dining experience, check out these top spots for agritourism in the US.
Top Spots for Agritourism
Charlottesville, VA
With a greater restaurant-to-visitor ratio than any other city in the country, Charlottesville takes the cake when it comes to organic produce and fruit.
While strolling Charlottesville's City Market or Farmers in the Park, agricultural tourists rub elbows with local chefs and restaurant managers.
Personally, I'd just trail them and ask them what's for dinner.
If you'd rather pick your own produce, spend a day at Carter Mountain Orchard, where over 30 varieties of apples, peaches, nectarines, plums, and pumpkins are available seasonally (19 of apples alone).
Buy jams, jellies, and apple butter at the on-site store, and get pie recipes from the staff.
Northampton, MA
You may not think of Western Massachusetts as farm country, but the outlying communities of Northampton at the edge of the Berkshires would disagree.
Starting in June, local organic u-pick farms burst with berry fields, lending to a rich apple-picking season through October.
Any time of year, enjoy the handfuls of local breweries.
My favorite is The People's Pint, located in nearby Greenfield.
What sets it apart?
The People's Pint won't take credit cards, and reuses resources like napkins, to cut down on garbage.
In fact, even on their busiest nights, they claim to produce only one bag of trash.
Best of all, The People's Pint uses only local ingredients in their pub food and beer-making.
Yes, this means they sometime run out of popular items, but knowing you're eating what was grown or raised right down the road more than makes up for it.
Rogue Valley and Applegate Valley, OR
Situated in the fastest growing winery region of the US, the Rogue and Applegate valleys of Southern Oregon enjoy a Mediterranean climate rare in this part of the US.
Visitors can follow the Applegate Wine Trail (once the route of the famed pioneer trail) for organic wines, farm-to-table food, and beautiful views.
My favorite stop: Troon Vineyard, where guests might catch a glimpse of local hang gliders landing.
Medford, OR, in the heart of the Rogue Valley, is also home to Harry and David, famous for pears, produce, and gourmet holiday baskets.
Harry and David offers an extensive tour of their kitchens and operations, including time on the soil in their pear orchards and on the concrete of their production floors.
Checkout of posts of our time in this area of Oregon Oregon's Warm Springs Reservation Land of Big Sky and Rafting the Rogue River Oregon with O.A.R.S.
Niagara, NY
Niagara is not just about falls. With over 80 u-pick farms and orchards (many of which use organic farming methods) in Niagara County, travelers can be kept busy bringing in their own harvest.
End your labors at Becker Farms, where you can tuck into one of their 100 Radius Meals, with ingredients grown within 100 miles or less of the farm.
The Niagara Wine Trail will keep adults busy, while pumpkin festivals abound for families in October.
Throughout the season, take in the fabulous fall foliage.
Finger Lakes Region, NY
Travelers needing to get away from it all have been coming to New York's Finger Lakes region for decades, but with dozens of u-pick farms, farmers' markets, and even a cheese trail, it's the place to be productive (and with an appetite) too.
Finger Lake u-pick farms, with an emphasis on apples and pumpkins, may be the biggest draw, but the region's unique lavender production comes in a close second.
Known to be 'spa quality,' the lavender harvested at Lavender Crest Farm competes in charm with its Icelandic horses grazing on the rolling hillsides.
If you still need a reason to go, the New York Wine and Culinary Center sits in nearby Canandaigua, NY, offering events and classes for groups as well as individuals.
Northfield, MN
If you're craving a homegrown pizza (yes, pizza!), the greater Saint Paul and Minneapolis area, as well as several parts of Wisconsin, have cornered the market on pizza farms.
What is a pizza farm? It's any working farm that makes pizza in (usually in wood-fired ovens) on-site, using ingredients grown on the farm.
Local enthusiasts recommend the Red Barn Farm of Northfield, where guests bring their own blankets, refreshments, and salads to compliment their outdoor pizza-dining experience.
North Coast of Oregon
Last weekend I went to visit a college friend in Eugene, Oregon.
She picked me up in Portland and we saw some of the finest sights The Beaver State (yes, that really is Oregon's state nickname) has to offer on our way down the North Coast.
The Goonies House
My brother and I spent far too many hours of our childhood watching Mikey, Brandon, and their Goonie friends search for buried treasure and outwit the Fratellis, so I was pretty psyched to see the house from The Goonies movie.
If you somehow missed this 1985 classic, it's time to check it out.
Sea Lions
As we climbed up the road to the Goonies house, we heard a cacophony of distinctly animal noises in the distance.
Intrigued by the noise, we set out to find out what it was and discovered dozens of sea lions barking.
It turns out the house is just a hop, skip, and jump from the ocean.
Haystack Rock
According to the City of Cannon Beach's website, this awesome monolith is 235 feet tall, which makes it the 3rd largest monolith in the world.
It's also a seabird nesting refuge. The winds picked up as we looked on so we didn't stay long, but Haystack Rock is magnificent.
Tillamook Cheese Factory
In addition to tasty cheese samples, the factory offers free self-guided tours, 38 flavors of ice cream, and the chance to peer down at Tillamook cheese workers on the job.
The last was a little too reminiscent of a zoo for my comfort, but the excursion was fun nonetheless.
Where else do you get to sample Marionberry Pie ice cream?
Next time you're in Oregon, I would definitely recommend a leisurely trip down the coast.
It has it all: pop culture, wildlife, natural beauty, and cheese.
What more could you ask for?
Best Farmers Markets and Why I Shop at Farmers Markets
Best Farmers Markets in the United States – Here are my choices for the best farmers' markets in the United States.
As summer approaches, seasonal farmers' markets are opening up all over the country.
Whether you are looking for fresh produce or ready-made jams and artisan breads, local farmers' markets are a great place to start.
They are also a fun, green way to experience local culture if you are traveling.
Best Farmers Markets in the United States
Most of these farmers' markets are open from May until October but check before you venture out.
Also, be sure to verify the weekends and weekdays they will be open as well.
Union Square Greenmarket – New York, NY
Union Square Greenmarket is one of New York City's most famous farmers' markets.
Started in 1976, this market now features over 140 local farmers, bakers, and fishermen who sell their goods to city dwellers.
Open year-round, whether you are looking for award-winning farmstead cheese or cut flowers and plants.
You can find it all at Union Square Greenmarket.
Visitors can even watch cooking demonstrations by some of the City's hottest chefs.
North and west sides of Union Square Park
Open Monday, Wednesday, Friday, and Saturday, 8:00 a.m. to 6:00 p.m.
The Ferry Plaza Farmers' Market – San Francisco
Widely acclaimed as being one of the top farmers' markets in the country, the Ferry Plaza Farmers' Market is where the chefs shop.
Some of San Francisco's most acclaimed chefs can be seen at this market.
With nearly 25,000 shoppers at the market each week, finding artisan specialties like breads, cheeses and jams is a breeze.
On Thursdays, you can find a variety of street food: wood-fired pizza, tacos, and gourmet sandwiches.
Locals love stopping by on Saturdays to find restaurants serving a variety of tasty treats at the market.
Making this one of the best farmers' markets to visit on summer vacation.
Located along the Embarcadero at the foot of Market Street
Open Tuesday and Thursday, 10:00 a.m. to 2:00 p.m., Saturday 8:00 a.m. to 2:00 p.m.
Green City Market – Chicago
The Green City Market opened for their outdoor season just last week.
Every Wednesday and Saturday Chicagoland residents' head to the south end of Lincoln Park to find things like organic micro-greens and artisanal cheese.
With a mission to improve the availability of high quality sustainable grown food in the greater Chicago area, The Green City Market is a great place to time as a family.
Visiting Chicago in the winter?
You can still visit the Green City Market, from November to April the market moves indoors.
Located at the south end of Lincoln Park between Clark and Stockton Drive
Open mid-May – October, every Wednesday and Saturday from 7 am – 1 pm
Crescent City Farmers' Market – New Orleans
New Orleans is home to one of the country's favorite farmers' markets.
Some of New Orleans most popular chefs hit up the Crescent City Farmers' Market for ingredients on Saturday mornings.
With over 30 vendors you can find local favorites like wild catfish, creole tomatoes and other locally grown treats.
Open three days a week with three different locations.
You can find what you want regardless of where you are staying in the city.
Tuesday Market: 9:00 a.m. to 1:00 p.m., located at the northeast corner of the Tulane Square parking lot, 200 Broadway.
Thursday Market: 3:00 p.m. to 7:00 p.m., located at Orleans Avenue and Bayou St. John, in the parking lot of the American Can Co.
Saturday Market: 8:00 a.m. to 12:00 p.m., located at the corner of Girod Street and Magazine Street in New Orleans' historic Warehouse District.
Santa Fe Farmers' Market – New Mexico
You will find southwestern produce at its best at this northern New Mexico farmers' market.
Located in Santa Fe's rail yard, over 150 vendors sell locally grown favorites.
The market began in the 1960's with a handful of farmers, and in 2002 it started operating year round.
The Santa Fe Farmers' Market is unique because they do not allow reselling.
The people who sell you the products are also the farmers.
So, they will be able to answer any questions you have about anything you are buying at this popular farmers' market.
Located in the Santa Fe Farmers' Market in the Rail yard.
Tuesdays and Saturdays: 7:00 a.m. to 12:00 p.m.
Visiting the best farmers' markets in the United States is a wonderful way to embrace the local culture and support local growers.
It's a way to eat healthier on vacation and every day and get a real sense and feel of the area you are visiting.
Why Shop at Farmers Markets?
Shopping at farmers markets has a certain appeal because based on aesthetics alone, it's much better than going to large supermarkets.
But as any shopper will tell you, there's a lot more to it, as there are simply more options available here that you cannot get anywhere else.
First of all, buying at farmers market provides support for local agricultural products, and that's always a good thing.
Not only that, but it helps the environment too since the food doesn't have to be transported halfway across the planet, saving on energy and fuel.
Second, you're eating food in its natural environment, with all the nutrients suited for your region and climate.
Another reason why I love shopping here is there's plenty of organic fruits and vegetables, and at prices that are more affordable than what you'd find in the supermarket.
Furthermore, you're likely to find lots of foods that are pesticide free, and there's also the fact that you can actually speak to the farmer about the methods they use, what they sell and so on.
Shopping at farmers market also means you're doing your part in supporting the local folks, so it's your community that will benefit, not some multinational company that operates halfway around the country or the world.
In other words, it all comes back to you eventually.

Reusable Bags
My love for these markets are only matched by my desire for reusable bags.
These have been around for a long time, but it's only now that people have come to realize their full benefits, and if you haven't gotten one, well it's time you did for the following reasons.
Plastics cause heavy damage to the environment and they take almost 100 years to decompose.
Less than one percent of plastics in the US are recycled, as the rest end up in landfills, the trash or just thrown in the ocean.
By simply purchasing a bag that's reusable, you'll be doing your part in reducing the amount of trash in the environment.
More and more animals die every year because the ingest plastic bags discarded in the ocean.
More than 10% of the debris that wash up and pollute the United States coastline is comprised of plastic bags.
More than 12 million barrels of oil are used to produce the 100 billion plastic bags the US uses yearly.
But aside from helping the environment, these bags are perfectly usable and can be used the same way as regular plastic bags.
The biggest difference is they are reusable and aren't going to contribute to pollution, and they're available in different sizes as well so if you're thinking of bringing one while in a farmers market, you can do so easily.
As you can see, buying stuff at farmers markets can be a very satisfying experience, and just like buying reusable bags, offers great value for your money.
Any way you look at it, it's an experience you're going to savor and look forward to again and again.
Free range eggs, fresh bread, homemade cheese and yogurt, and organic local produce abound at Washington, DC farmers markets.
I went to two this weekend and you just can't trade the experience of chatting with the people who grow your food.
Especially when the alternative is the bored teenage checker at the local Safeway.
My favorite part of my weekend farmers market excursions was at the H Street Farmers Market when, upon seeing my reusable bag, a lettuce vendor told me how happy she is that everyone is bringing their own bags these days.
Since last year, she's seen a 50% decrease in the number of plastic bags her customers need.
I looked around the Dupont Farmers Market and noticed that she's right.
Just about everyone was carrying at least one reusable shopping bag. Yay!
But I also saw a distinct lack of reusable produce bags like my lovely organic cotton produce bag by Ecobags.
My guess is that people don't know they exist; I didn't until six months ago.
Maybe reusable produce bags are the next step in the anti-plastic bag revolution.
No matter where in the world you are, local markets and reusable bags are the way to go.
Why do you love your local farmers market?
Who would you vote for the best farmers' markets in the United States?
photo credits: Wahooo, asmythie, flickr4jazz, LizMarie_AK, BFS Man, kthread, Todd Emerson and jdtornow
Related Content: