Best places to WWOOF – WWOOFing has grown a lot since the movement began in the 1970s in the UK.
The organization is now spread worldwide and anyone can do volunteer work on farms for days or weeks at a time.
If you're looking for the best places to WWOOF, this guide can help you.
We will also offer tips for first-time WWOOFers, how to select a host, WWOOF reviews and more.
Best Places to WWOOF
There are over 88 WWOOFing locations around the world with more than 6,000 hosts so you won't be lacking in choices.
Each country has great hosts and offers a unique experience.
Indeed, your experience with WWOOF hosts in the same country can vary considerably.
Some countries do provide more exciting opportunities for various reasons.
Here are the best places to WWOOF.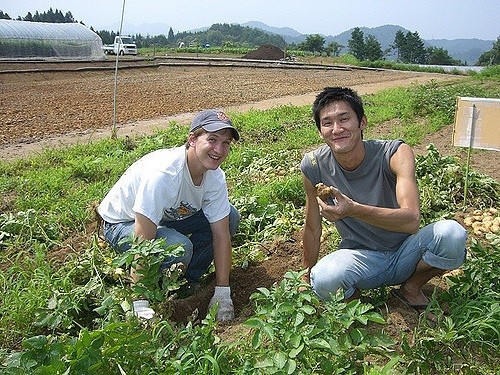 Top Countries for WWOOFing
WWOOF in New Zealand
This is a popular choice for a lot of volunteers because of the stunning locations and the number of different opportunities available.
While WWOOFing is volunteer work, the New Zealand immigration authorities consider it a work exchange, so have your visa ready.
Aside from the beautiful locations, it is fun to volunteer in the country because demand is usually high during the growing season.
You can still do volunteer work during the winter season.
WWOOFing is a popular way to travel the world for free accommodation and food.
If you haven't heard about this before, I highly recommend checking out the website – WWOOFing = Willing Working On Organic Farms and sounds like a great idea, but we wanted to know about this thing from someone who had actually experienced it.
How to stay safe while volunteering abroad
Eleanor, a twenty-one year old WWOOFer in New Zealand and a close friend of mine from Sweden, shares her experience of WWOOFing around New Zealand for a few months and how it really works. – So how does WWOOFing work?
Eleanor: It's an organization that is dependent on cooperation.
WWOOF stands for "Willing Workers On Organic Farms" and that is the attitude you should have if you're planning to do some WWOOFing while you are traveling.
What you do is that you sign up on their web page and pay the fee for a year's membership (about 50 NZ Dollars).
After you've done that you get your own account where you add your personal details and can start to look for hosts all around the country
(Sofia's Note: every country has it's own website and organization, so when you sign up you can only work in that country.
And you do the same for every country you wish to work in.)
Is every place the same?
E: Not at all, you get to experience so many different traditions and see how it's like on a farm or in an ordinary city home.
You can spend one week walking around picking some weed in a garden eating exclusively vegan food and the next week you're off to a cattle farm where they celebrate your arrival with a big meat dinner.
Are the working hours the same everywhere?
E: Usually they are, you're supposed to do about four hours a day for food and accommodation and then have time off to explore the area.
But you should be prepared to work eight hour days sometimes, there are some who do not follow the (4hr a day) WWOOFing code.
So all hosts don't follow the rules?
E: No, unfortunately there are those who abuse the system, but it's not very often you meet them and when you do you are free to leave whenever you want.
Have you been exposed to any danger when WWOOFing
E: Not really, there has been some ladder-climbing on windy days that's always a bit scary but apart from that they generally give you secure jobs.
Had to do something that require a professional specialist?
Sometimes you can find that it's handy to have some sort of professional skill at some places, it's always appreciated when a builder comes to your home.
What should you expect to experience with WWOOFing?
E: Hard work, a lot of outdoor activities, some cooking and household work.
A lot of weeding.
Some people call WWOOFing – Willing Weeders on Organic Farms. haha.
Is WWOOFing safe?
E: Yes, it's all a voluntary work and the hosts pay money to the organization to get WWOOFers so they are usually very serious about the work and everything.
Has it been easy finding hosts/farms?
E: It depends a lot on the time of year and where you are going, some places are more popular than others so they can be harder to get a place to stay.
But as long as you keep trying there will always be someone who can take care of you.
Has it been worth it?
E: I'd say so! You meet some really nice people and make a lot of friends.
Is WWOOFing something you would recommend to others?
E: Oh yes, I'm already doing it! It's something everyone should try! I love WWOOFing in New Zealand.
What will you remember from this experience?
E: All the people I've met and the relaxed lifestyle the New Zealanders have.
WWOOF in Costa Rica
If you're looking for something more than the typical farm, the rain forests of Costa Rica may suit your style.
The reviews and feedback from volunteers is positive, and the Environmental Performance Index placed Costa Rica at the top, indicating how important farming and the environment are to them.
Among all the countries in South America, Costa Rica has some of the highest ratings when it comes to organic farming.
You have the chance to work with tropical species you won't find anywhere else.
WWOOF in Portugal
There are more than 100 hosts in Portugal and many of these farms have people who can speak and understand English, making communication easier.
The people here are friendly and you get the chance to learn about sustainable farming practices, composting, permaculture design and other facets of farming.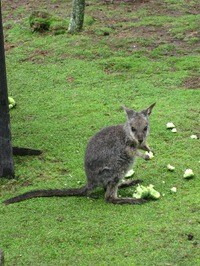 WWOOF in Australia
A lot of volunteers love Australia, and that is hardly a surprise as it is one of the best in terms of showing you how to farm.
More than 20% of the hosts are permaculture buffs and commercial producers, and many of the farmers are involved in biodynamic techniques.
The average working hours are 4 to 6 per day with a wide range of tasks that you can perform.
WWOOF in Nepal
If you're looking for a country that truly offers something different, try Nepal.
When people mention Nepal the first thing that comes to mind is the Himalayas, but there are a lot of farming opportunities here, plus permaculture has really taken off here.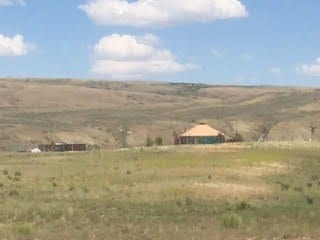 WWOOF in Europe
There are a lot of exciting locations for WWOOFing in Europe, but when it comes to biologic agriculture and living the alternative lifestyle, France is the best option.
Italy meanwhile, is the top destination for biodynamic farming and if you're interested in volunteering for commercial hosts.
If you are more interested in traditional farming and caring for sheep, tending pig pens, fruit farms and other tasks, consider going to Ireland as the country has much to offer in this regard.
If your goal is to be as organized as possible in your volunteer work, head out to Spain as the country is well-known for this.
WWOOF in North America
North America offers plenty for the budding volunteer as well. Both the USA and Canada offer several hosts, guidelines, support and information for first timers.
There are literally thousands of hosts all around these countries who are looking for volunteers eager to learn about organic farming and perform different types of work.
WWOOF in a vineyard
So far we have talked about farming in general, but if you're looking to do volunteer work and WWOOF at a vineyard, there are specific places you need to check out.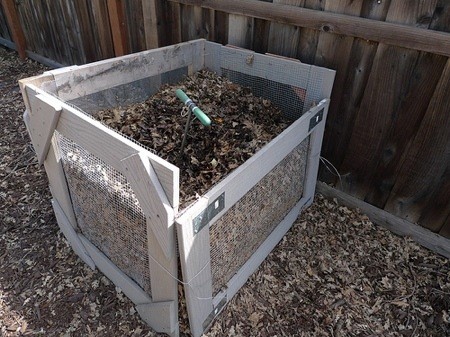 WWOOF at a vineyard in Europe
WWOOF in France
France has some of the best vineyard WWOOFing in the world, and the best region is the Bordeaux.
The harvest season is from August to October so that is the ideal time to go there as demand for volunteer work is high.
The Bordeaux is separated in smaller regions with their own types of soil and climate, and this determines the type of grapes that grow there.
Competition for spots here is tough, but if you land a volunteer job, it's the experience of a lifetime.
WWOOF in Italy
The vineyards are in Tuscany and like France, the harvest time is in October.
While wine is grown all over Italy, it is here in Tuscany where you'll find the best WWOOFing experience.
There are guidelines on how grapes are taken care of here, but one of the nice things about volunteering here is you get to work with vineyards and see how they experiment with different wines.
WWOOF at a vineyard in South America
The demand for South American wine continues to grow every year, and now is the perfect time to experience all of these firsthand.
If you've been to the vineyards in Europe and Australia and looking for something very different, Chile and Argentina should be on your itinerary.
The volunteer work you do here varies and is as engaging as those in Europe, but the difference is the environment, plus you will be planting and nurturing other types of grapes.
While there are already a lot of volunteers in European vineyards, the demand in South American countries is still high so there's a good chance you will find a host quickly.
WWOOF in Chile and Argentina
The best vineyards in Chile are in the Colchagua Valley while in Argentina it is in Mendoza.
Whichever of the two you choose, the harvest time is from February to May, and with both 3,000 feet above sea level, the vineyard experience is completely different from the typical ones you see in the Mediterranean.
WWOOFing at a vineyard in Africa
Where is the best place to WWOOF in Africa if you want to work at a vineyard?
South Africa should be the top of your list.
WWOOF in South Africa
The top vineyard region here is West Cape and the harvest season is from February to April.
When people think of South Africa the first thing that comes to mind are the wildlife, but this is actually a good place to go WWOOFing, and there are some good vineyards here too.
The winelands in South Africa is just one of the attractions here, as you also get to meet and work with people that are genuinely interested in winemaking and farming.
How to Select a WWOOF Host
First you need to decide where you want to go WWOOFing.
Once you have made up your mind, contact that country's WWOOF organization, and they will guide you through the membership process.
If there is a specific farm you want to volunteer at, contact the farm (contact details will be provided by your country's WWOOF).
You can then send an email or call the host and see if you can work out a schedule.
If you plan on applying to different countries, you need to join each country's WWOOF.
What to email a potential WWOOF host
Popular WWOOF hosts get a lot of applications, so yours needs to stand out from the rest.
Your email needs to be well written and contain the following:
You are looking at the possibility of volunteering on their farm for X days from X date to X date.
If you are more flexible, even better, tell them.
Include some information about who you are and why you are interested in WWOOFing.
State why you are interested in the host's farm and what tasks you are looking forward to.
Write a short paragraph explaining what types of skills you possess.
Make sure to mention any building, gardening or planting skills.
If you are hard-working, take direction well and like to do a good job, mention that too.
Things to know about Volunteering Abroad
Send your email at least two months early.
It's likely you will need to send emails earlier so you can make flight arrangements.
The earlier the better!
Send emails by the order of the host farm you are interested in, and if you're accepted, send a note to the other hosts that you are thankful for their acceptance but you are now committed to a host.
Once you have found a host, you need to get in touch with them and make certain you both have a clear understanding of what will take place.
What to ask a potential WWOOF host
Your WWOOF host may not spend a lot of time online, so it's smart to list your questions in one email, in your order of importance.
Here are some things to consider asking.
Working Arrangements
Talk with your host regarding the working arrangements such as how many hours per day you will work, the time of day you will start, when your day off is and the flexibility of the schedule.
While the average is 4 to 6 hours a day, this can vary.
Type of Work
Ask what kind of tasks you will be doing. The tasks can range from caring for animals to weeding, cooking, harvesting, collecting fruits, building fences and so on.
Hosts usually expect the volunteer to prepare dinner even for just one occasion, so be prepared to do so.
Sleeping Arrangements
Ask your host where you will be sleeping so you can prepare beforehand.
You might get your own room, sleep in a camper van, etc.
Also inquire about the weather conditions so you'll know what type of apparel to bring during the night when you sleep.
Living Conditions
Your host may have WWOOFers on a regular basis or every once in a while.
Also keep in mind that hosts work in different ways.
Some like to spend time with their volunteers, eat meals together and work with them in the field.
Other hosts expect you to work independently, make your own meals and just get together after the day's work is done.
Internet and Cell Phone Service Aboard
Since these farms are far from populated cities, don't expect reliable Internet connections or even phone coverage.
Before you volunteer, inquire about the communications situation and where you can go in case you need to make a call.
If the farm doesn't have reliable communication, ask the host for alternative options.
Length of Stay
We mentioned earlier that two weeks is ideal, but talk to the host so there's no misunderstanding later.
If your task involves creating fences or renovation, it might take more than just a couple of weeks, so work it out beforehand.
Food
Some farmers eat only vegetables while others have no limitations.
It's all right to ask these questions and let them know if you have allergies.
Household
Last but not the least, it's okay to ask some information about the household. How many are there?
Will there be other volunteers with you?
Get to know your host, and it will be a more rewarding experience for the both of you.
WWOOF tips
It is your first time to WWOOF and you are excited.
It's going to be an adventure, but it's going to be a lot more fun if you prepare.
Some people are disappointed simply due to lack of preparation and not knowing what to expect when WWOOFing.
Decide What Type of WWOOFing You Want
What type of experience are you looking forward to?
Do you want to take care of animals?
Plant vegetables and fruits?
Work in a vineyard?
Some farms will teach you how to make products that you can sell like produce, meat from pigs, fruit jams and so forth.
Other farms focus on the activities while others center on the business side. In some farms you will work alone while in others you will be with several volunteers.
Get an idea of the type of WWOOF experience you want and the easier it will be to narrow your search.
Be Aware of Your Limitations
Do you have allergic reaction to certain types of farm animals?
Do you have diet restrictions (i.e. vegetarian, gluten free, low sugar, etc.)?
Answer these questions first so you can work out an appropriate arrangement with your host.
Don't Expect Hotel Level Amenities
You won't be staying in a resort, so don't expect to be pampered.
Electricity maybe sparse or nonexistent.
You may have to share a bathroom.
And you might want to bring your own travel hair dryer.
Sleeping quarters will vary from farm to farm.
In some cases, you may be given your own room, in others there may be several beds.
Be prepared on some farms you may have to set up a tent in which to sleep.
Know Your Skills
Having some basic farming skills will help, but don't be discouraged if you don't know anything about farming.
If your skills involve photography, business planning, marketing,
writing guidelines for future WWOOFers or drafting contracts, let your host know.
Farming is not just about planting and caring for animals.
It is also a business, and the skills you learned in the city can be a big help.
Talk to your host and let them know what you can do for them.
If they are interested in help, it will be a win for both of you.
Choose the Season Wisely
The seasons dictate how high demand will be in a farm so you need to factor this in.
You are most likely to get volunteer work during spring and fall as that is when they are most busy and need a helping hand.
The situations vary per farm, but springtime usually involves a lot of planting and caring for animals that have given birth.
The fall or autumn is harvest time, while summer is also busy in most farms especially if they've got dry fruits.
Dry weather also means it's the perfect time to build pig pens and other structures around the farm.
The wintertime is quiet in most farms.
The seasons determine what type of activities will be done in the farm, so before you join, decide what types of activities you want to do.
Please keep in mind that while the seasons do dictate a lot of what you're going to do, other tasks could come up.
Decide on the Duration
If it's your first time, two weeks is ideal, though if you're pressed for time, a week will suffice.
The reason two weeks is ideal is because seven days is just too short for a lot of work.
Second, your host will probably spend much of the first week preparing you for the tasks.
If you're staying for two weeks, you can use the second week to really get down to work and help.
At the same time, don't overextend yourself.
The idea of WWOOFing is fun all right, but it's best to start with two weeks to how it works out.
You can always volunteer again next time and for a longer period if you enjoyed your stay.
Choose a Location
The best places to WWOOF include somewhere you are at least interested in visiting and experiencing.
You won't be spending all your time WWOOFing (4 to 6 hours a day usually), so the rest of the day you will be free to explore.
In that case, use your time to see the place and experience the local culture.
Be Organized
Find out in advance if there is certain gear and clothing, especially footwear, you should bring.
In addition, you should get in touch with your country's WWOOF, check their host database and look for reviews of the farms you have selected.
Remember to read reviews and feedback of the host you've chosen so you can get an idea of the working conditions.
Pack Only the Things You Need
Remember farming is hard work and will have you sweating and muddy.
Make sure to pack old trousers and t-shirts, comfortable socks and waterproof boots.
A cap or hat is essential if you're volunteering during the summer, and don't forget sunscreen and mosquito spray.
A pair of gardening gloves could be handy too.
WWOOF Reviews
Spend time reading WWOOF reviews and testimonials from people who have actually volunteered and spent time in an organic farm.
It will help narrow down your choices of where to WWOOF.
WWOOF in France review
Let's start with Carl Adams who became enamored with the idea of volunteering on a farm and decided to WWOOF in France.
One of the first things he and his friends learned was the unpredictability.
One of the tasks they had to do was find a busted pipe, and this was followed by other tasks that included mixing concrete for the barbecue, renovating and more.
Adams enjoyed his cheerful hosts and the evening meals together.
While there was a lot of work for their week stay, Adams and his friends gained a new appreciation for life on an organic farm.
WWOOF in Italy review
Our friend Shelby Ventra shared with us her experiences WWOOFing in Italy.
She had been to Italy several times before as a tourist and again as a part-time journalist.
Curious about WWOOF, Ventra decided to give it a try.
She chose three farms, one at San Casciano, the other at Nibbiaia and one at Castagneto Carducci.
She arrived in Tuscany with thermals, plasters and gardening gloves.
Her WWOOFing at Nibbiaia involved mustering sheep.
Her other tasks included stripping fruits from trees and more, and work began at 8 in the morning.
At the Castagneto Carducci farm, Ventra worked 5 to 6 days a week which involved helping to build stone walls and barns; caring for animals; clearing scrub; weeding and pruning; and gathering hazelnuts and eggs.
WWOOF in Mexico review
Tina Colaro, who with her husband, wanted to learn Spanish and to experience WWOOFing simultaneously.
The couple chose to stay at General Cepeda, a small town on the outskirts of Saltillo, and they volunteered to do ranch work for two weeks.
The owner's ranch was fairly new and had several fruit trees, cactus, chickens, pigs, a windmill and a solar panel.
As volunteers, their work included planting cactus; helping expand the pig pen; feeding the animals each day; and constructing the irrigation system.
During their stay, the couple also enjoyed the countryside, savored the views, and experienced the local culture as well.
Read WWOOF reviews
These are just three testimonials from people who have tried WWOOFing.
Each volunteer work is unique and provides the individuals with unique experiences, and that is part of the reason why WWOOFing appeals to many.
Living and working in a farm can mean different tasks every day.
It's best if you just come in with an open mind and enjoy your stay.
The more you research, plan and can learn in advance the better.
Then it will be up to you to enjoy the experience, no matter what comes your way.
These best places to WWOOF are great places to consider for your next WWOOFing adventure.
Do your research to learn how to pick a great WWOOF host and have a life-changing experience especially for vegans.
How to Stay Safe While Volunteering Abroad
The advantages of getting away from the UK and volunteering abroad as part of a gap year are plentiful.
As well as gaining a unique and enlightening experience of another country and culture, volunteers also make a real difference by offering up their time for a given cause.
The reason why I became interested in volunteering was to get a closer insight into the local culture, become more of a part of the community rather than a watcher, and really get to know a different way of life.
I also thought this would be a good experience that I could benefit from in my future career.
It turned out to be one of the most memorable experiences of my life, but if I could do it all again, I wish that I would have read up a bit more about it before I threw myself out there in the unknown, because it's not always as safe as your own backyard.
But you live, you volunteer, and you learn.
It wasn't usually the actual volunteer work that I messed up with, but everything around it.
Volunteering is not a vacation
Volunteering is not a vacation, it's so much more than that, and if you want to make the most of your time and make it easy on yourself, study and read about it.
There is a time and a place for "going with the flow and see what happens", and volunteering is not the right place to do that.
Read all the information you can lay your hands on before choosing your destination and the work you will be doing – and make sure that you learn about the area before you get there.
Once you have a thorough plan, ensure that friends and family know your itinerary.
Inform them of where you're going, when you're traveling and who you will be with during your time away.
Travel Together
When it comes to moving around within the country you're visiting, avoid travelling at night where possible and always try to steer clear of travelling alone if you have an alternative.
I've ended up in some truly sticky situations because of this in Rwanda!
Even just having one other person with you is a significant advantage, although if you can mange to move around with a bigger group then all the better.
And it hurts to say it, but I noticed a big difference having a guy in the group.
There are reasons to travel alone, and it can be great. Just stay safe.
Be Aware While WWOOFING
It may sound obvious, but it's incredibly important to be aware of your surroundings at all times – especially seeing as though you'll be in a completely unfamiliar environment.
It's even more important to be vigilant at all times; In the beginning of my volunteer work I was the naïve traveler who assumed that everyone who speaks to you is there to make friends – bit of a mistake, and soon I found myself duped.
In Congo, I spent an hour running between bus companies trying to get a bus ticket to Rwanda, and every single person was lying about how they had a ticket for us.
If I wouldn't have been so naive I could have done things differently and been on that bus way earlier.
By the same token, though, don't get to a stage where you assume that anybody who approaches you wants to do you harm or steal your valuables.
Try to be level headed and assess each situation on its own merits and you won't go too far wrong – human instinct is a valuable tool, so trust your feelings.
Balance all these three, and you'll be safe volunteering anywhere!
Are You a Voluntourist?
A new way of traveling is starting to emerge – some call it "the rise of the voluntourist."
So what does being a Voluntourist mean?
A voluntourist, also known as a chadventurer, is simply a tourist/traveler who combines travelling / backpacking around the world with volunteer work or fund raising for charity to help the country he or she is visiting.
Today's travelers seem more and more to really want to give something back to the countries they visit.
I remember how shocked and disgusted I was when they started having guided tours in the favelas in Rio (a barrio where the poorest people live in abundance of violence and corruption) a few years back.
How can people pay for a tour to watch other's misery?
As if they were going to the movies, and soon would head back to their "reality" in their four star hotels.
Giving back
Now tourists are willing to take a step forward. Instead of only feeling sorry for the people in the country they're visiting, and leaving, they are now starting to to help them.
Are you willing to take that step?
If you're interested in spending a week or two of your vacation volunteering here are a few websites that can be helpful:
http://www.crossculturalsolutions.org/
Have you included a few weeks volunteer work while in a country you were visiting?
If so how was it?
I am so keen to travel to South America and help out communities there as well as backpack around for 6-8 months.
Family Volunteer Vacations ~ Your Complete Guide for a Great Trip
Family Volunteer Vacations – Many travelers, myself included, attest to the fact that any sort of travel is eye-opening, fostering global understanding and reducing prejudices.
Taking your kids out of their home environment, no matter how far, will undoubtedly broaden their minds.
This said, should you consider turning your family vacation into one of the many family volunteer vacations?
What are family volunteer vacations?
Volunteer travel means precisely that: you and your family are traveling for the purpose of lending aid or volunteer effort in the country of your destination like to help wildlife in Belize.
It can be arranged during domestic or international trips, and can be arranged by you, of course, once you touch ground in the country you're visiting, but is most often planned well ahead of time through a volunteerism travel organization.
Is volunteer travel right for you?
To decide, consider the following questions:
Do you have the means to volunteer abroad?
Ironically, volunteer travel is not cheap.
Of course, if you're planning to travel internationally, especially traveling with kids, few trips will be truly economical.
Consider whether you have the means to join a volunteer travel organization.
Are your kids old enough?
Again, this is a question only you can decide, but most tour companies recommend volunteerism travel for tweens and teens.
Kids under age 12 may not have the emotional strength to handle the extremes of poverty, sickness, or plain sadness they may encounter.
On a practical side, kids must be old enough to be of use from a volunteer work standpoint as well.
Is volunteer travel the best way we can help?
For some families, the answer to this question will be yes.
If you have limited time but less-than-limited funds and a desire to help, a volunteer trip may be the best way to do your part.
If you have a skill set that would be of particular use, such as building or medical expertise, a volunteer trip may be the best use of your abilities.
However, if your own resources are limited, there are other ways to show you care (more on this below).

Volunteer vacation organizations:
If you've decided a volunteer vacation is right for your family, the three organizations below offer a good place to start.
Each with a different emphasis and at a different price-point, they showcase the range you can expect to find in volunteer travel.
Me to We is one of the most expensive volunteer travel organizations (a trip to Kenya starts at over $4000 per person), and it combines volunteerism with pleasure, adding in safari game drives, for instance, and some upscale lodging.
At first glance, the idea of offering such perks may sound insensitive or incongruous with the purpose of the trip, but bear in mind the need to take breaks, disconnect from your efforts, and regroup…all valid coping measures while volunteering abroad.
Global Volunteers offers programs both domestic and international, with trips as low as $995 per person to the Blackfeet reservation of Montana, for instance.
Through community development partnerships, Global Volunteers (a non-profit) pairs volunteers with longer term projects all focused on serving at-risk youth.
Kids traveling on these programs can easily relate to the peers they're helping.
GlobeAware offers week-long programs for a middle-of-the-range price.
A trip to Laos, for example, starts at $1,400.
Like the other programs listed, GlobeAware does not include international airfare in the cost of their trips, but once there, nearly everything is covered, from lodging to food, so families can focus on the reason for their visit.
If you can't leave home
For many parents, the best way to teach kids about global need and injustice is through local travel.
Volunteer at a city homeless shelter, soup kitchen, or food pantry for the day, or better yet, sign up for one day per month.
Do you have an interest in reading to children?
Volunteer at a school with high needs.
There are programs to help homeless teens.
You can answer phones, help with mailings, and more.
Religious organizations are also a good place to find volunteer opportunities.
Support global relief organizations that are travel-based, such as Passports with Purpose.
This year, Passports with Purpose is serving underprivileged families in Haiti with sponsor Expedia.com.
Families can assist their efforts every holiday season by bidding on fun travel adventures.
Help other children broaden their minds through travel with the Passport Project
This organization helps teen girls obtain their first passport, allowing them to travel and gain perspective on their world.
Families don't have to travel far to help those less fortunate, nor do they need to spend thousands on volunteerism organizations abroad.
All travel opens the mind, and need can be found in every corner of the world.
How to Find a Great Farm Vacation to Get Back to Nature
Farm vacations – Long popular in Europe, farm stay vacations have only recently become part of the mainstay U.S. travel market.
Once you try a farm vacation, however, you'll be sold.
Whether experiencing a farm as a vacation destination in itself or as a lodging alternative including other activities, staying at a farm is a way to get back to nature, take the slower path, and have an eco-friendly travel experience called Agritourism.
We now seek out family-friendly farm vacation whenever we travel, as the price of farm vacation lodging is usually compatible to that of a mid-priced hotel.
For the money, families get a property to explore, farm experiences to enjoy, and usually some meals included.
Find fully-vetted farm in the U.S. at Farm Stay U.S., where you can search for the perfect farm for your vacation by region, state, type (farm, ranch, or vineyard), or price.
The site is maintained by a farm vacation professional and updated continually.
Great Farm Vacations in the U.S.
Every farm property is different, so the picks below range from a coastal mountain lamb farm to a tropical papaya farm and everything in-between!
Those looking to get away from the stresses of everyday life and lose themselves in pristine surroundings, the sound of bird calls, and the bleat of lambs will love Leaping Lamb Farm.
Ideal for guests with kids, proprietor Scottie Jones welcomes children to partake in daily farm chores, help care for sheep, and generally run loose on the property of coastal rain forest and rolling pasture.
Kids and adults alike learn firsthand how food gets to the table, whether in the form of the farm-fresh eggs guests collect daily to the produce from the garden.
Only one family stays at Leaping Lamb at a time in the farm's single luxury guest cottage (breakfasts provided).
Travelers looking to spend less on Hawaiian accommodations should skip the beach resort properties and book at North Country Farms instead.
Tucked into the lush Kauai countryside, North Country is a working produce farm where families, solos, and couples can relax in relative solitude.
The farm is adjacent to excellent coastal hikes, beaches, and nature centers and gardens, so rest assured: you'll still get the Hawaii vacation you imagined.
Kids and adults can pick fruit off the trees to eat on the spot or compliment their meals, and the hammocks outside the two guest cottages always beckon.
At Liberty Hill Farm, the hosts care for up to 270 Robeth Holstein cows.
Guests can give a hand with milking for help plant fields should they like to, or can explore the surrounding Vermont countryside, sampling local cheeses and other dairy foods at creameries nearby.
Guestrooms are in the 1825 homestead farmhouse, where breakfasts and dinners are prepared.
The emphasis here is on seasonal, local foods, so locavores will be happy, as well as anyone interested in agri-tourism.
For travelers who want to support efforts to end animal cruelty, a stay at Farm Sanctuary's New York property will educate guests as well as support the farm's mission.
Here guests will make friends with rescued farm animals ranging from pigs to cows, assist with feedings if desired, and eat vegan meals.
Day visits are also available – we toured the Orland California Farm Sanctuary location with young kids and were given a full tour and opportunity to pet, play with, and feed the livestock.
For travelers seeking an authentic ranch experience in the high desert of West, Wilson Ranches Retreat offers cattle drives, horseback riding, and home cooked ranch meals as well as several accommodation choices.
Guests can explore nearby Fossil Oregon, known for fossil discoveries, or experience the contemporary cowboy lifestyle.
Remote and rustic, Wilson Ranches Retreat is the real deal: guests come away with a true understanding of earning a living from the land.
Farm stays are available in nearly every state of the US, and are a great alternative to traditional hotels.
Families will appreciate the educational nature of a farm stay, as well as the space for children to be children, and couples and solo travelers will welcome the seclusion and chance to unwind.
Consider one of the many family volunteer vacations available it could be a fit for your family.
(photo credit: Julien Harneis – Ängsbacka – Visions Service Adventures – EDV Media Director)
Related Articles: