Best places to WWOOF USA- WWOOFing stands for Willing Workers On Organic Farms. It also means World Wide Opportunities on Organic Farms. It's a great way to travel cheaply. The host provides you with free lodging and food while you volunteer on their property. This might be their farm, garden, or lifestyle property. If you're looking for the best places to WWOOF in USA, this guide can help you. We will also offer tips for first-time WWOOFers, how to select a host, WWOOF USA reviews, wwoof membership, how to stay safe while volunteering abroad, and more. In addition to being able to see the world inexpensively, volunteering gives you an opportunity to connect with local families and learn about sustainability.
Best Places to WWOOF USA
WWOOF USA is a great way to explore the United States while connecting with local farmers and getting hands-on experience in sustainable agriculture. WWOOF stands for World Wide Opportunities on Organic Farms, and it gives travelers the opportunity to work on organic farms, live and learn on organic agriculture farm, and homesteads in exchange for room and board. Whether you're looking for a short-term volunteer opportunity or a longer-term commitment, there are plenty of great places to WWOOF USA. From Hawaii to Maine, here are some of the best places to WWOOF USA!
WWOOF USA is an organization that connects volunteers with organic farmers and growers in the United States. If you're looking for an opportunity to experience rural life, learn new skills, and help out on organic farms, then discover WWOOFing in the US may be a great option for you. With hundreds of farms and homesteads across the country offering WWOOFers a unique opportunity to get involved in sustainable agriculture and explore rural America, there are plenty of places to choose from. In this article, we'll discuss some of the best places to WWOOF-USA.
WWOOF USA
North America offers plenty for the budding volunteer as well. Both the USA and Canada offer several hosts, guidelines, support and information for first timers. WWOOFing in North America also is ideal for a family volunteer vacation. There are literally thousands of hosts all around these countries who are looking for volunteers eager to learn about organic farming and perform different types of work.
Considering WWOOFing in the USA?
If you're considering WWOOFing in the United States, there are several factors to keep in mind. Firstly, WWOOF hosts in the U.S. are spread out across the country, giving you the opportunity to experience different regions and climates. However, this also means that you may need to travel or relocate frequently to find new hosts. Another important consideration is the length of your stay, as many hosts require a commitment of at least a few weeks. It's worth doing your research when choosing a host to ensure that their values and practices align with your own. Additionally, keep in mind that WWOOFing is a cultural exchange, so communication and mutual respect with your host is key. Overall, WWOOFing in the USA can be a unique and rewarding experience, offering the chance to learn new skills, meet like-minded people, and contribute to sustainable agriculture.
WWOOFing is a unique way to experience the United States. WWOOF stands for World Wide Opportunities on Organic Farms, and it's a program that allows volunteers to work on organic farms in exchange for room and board. With over 1,500 host farms across the country, WWOOFing is a great way to learn about sustainable agriculture, meet new people, and explore different parts of the United States. From the rolling hills of North Carolina to the rugged coastline of California, WWOOFing offers a chance to experience the country in a completely different way. Volunteers can expect to spend around four to six hours each day working on the farm, helping with tasks like planting, harvesting, or tending to livestock. In their free time, WWOOFers can explore the local area, connect with other volunteers, or simply relax and enjoy the natural surroundings. Whether you're looking for a short-term adventure or a longer-term way to escape the hustle and bustle of city life, WWOOFing in the United States is definitely worth considering.
Places to WWOOF – Got WWOOFed
WWOOFing is a popular way to travel the world for free accommodation and food. Each volunteer work is unique and provides the individuals with unique experiences, and that is part of the reason why WWOOFing appeals to many. Then it will be up to you to enjoy the experience, no matter what comes your way. These best places to WWOOF are great places to consider for your next WWOOFing adventure. Do your research to learn how to pick a great WWOOF host and have a life-changing experience.
It's an amazing way to experience ecotourism and give back. Many vegetarians and vegans may enjoy finding a host with fresh fruits and vegetables. It also can be something to do with kids as a family volunteer vacation. It all depends on the location and the type of work you will be doing. The best places to WWOOF in USA will be based on what you are looking for. No matter where you choose, it's ecotourism at its finest is an unmatched ecological experience. You'll learn about sustainability practices and more while traveling.
Get started. Sign up for an account where you add your personal details. Then you can start to look for hosts all around the country. Every country has it's own website and organization, so when you sign up you can only work in that country. And you do the same for every country you wish to work in.
Do you get paid for woofing?
WOOFing (Willing Workers on Organic Farms) is a global movement that encourages people to travel and work on organic farms in exchange for food, accommodation, and a cultural experience. While WOOFing is not technically a paid job, it can still be a financially viable option for those looking to save money on travel expenses. The agreement between the WOOFer and the host farm is usually based on a few hours of work per day, typically around 20 to 25 hours per week. In return, the WOOFer receives free food and lodging, and sometimes other perks such as access to local activities and attractions. Some WOOFing opportunities may also offer a small stipend for additional expenses. It's important to note that each farm has its own specific agreement and requirements, so it's essential to research and discuss these details with the host before committing to the program. Overall, WOOFing can be an excellent opportunity to experience a different way of life, learn new skills, and meet people from all over the world, while minimizing travel costs. So while it's not a paid job, the experience and benefits it provides can certainly be invaluable.
Do You Have to Pay for WWOOF?
While there is no fee to join WWOOF, some farms may require a small fee for room and board. The exact fees vary depending on the farm, location, length of stay, and amenities provided. However, many hosts are willing to provide volunteers with free accommodation and meals in exchange for work on their farm. This provides volunteers with the opportunity to learn about organic farming practices while experiencing a new culture and meeting new people.
It is important to note that WWOOFing is not a form of paid work and volunteers should not expect to receive any monetary compensation. Instead, the focus is on the cultural exchange and the valuable knowledge gained through hands-on experience in sustainable agriculture. Additionally, the program is typically not designed to be a long-term source of accommodation or work, as volunteers are expected to move on to another farm once their time with one host has ended. All in all, WWOOFing can be an incredible way to learn practical skills, make new connections, and experience the beauty of sustainable living, all while contributing to a greater global cause.
Is there an age limit for woofing?
There is no specified age limit for woofing, as it is up to the individual hosts to decide who they are willing to accept as volunteers. However, it is important to note that many hosts will only accept volunteers who are over the age of 18 due to liability concerns. Additionally, some hosts may have certain physical requirements or tasks that require a certain level of physical ability, which may make woofing more suitable for younger adults. However, there are many woofing opportunities that are open to volunteers of all ages, including families with children. It is important for individuals to carefully read the host descriptions and requirements before applying to ensure that they are suitable for the position, regardless of age. It is also recommended for potential woofers to communicate openly with hosts and ask any questions they may have before arriving at the host's property. With the right attitude and willingness to work, individuals of all ages can have a rewarding woofing experience.
How do I become a woofer?
If you want to become a woofer, there are a few steps that you can take to make it happen. First, you'll need to have a passion for music and sound. You'll need to be willing to learn about different types of sound equipment and how they work together to create the best possible sound. You'll also need to be willing to invest in quality equipment if you want to be a successful woofer. Once you have your equipment, you'll need to start practicing and getting gigs. You can start playing at local bars, clubs, and parties to get your name out there and build up a following. It's also a good idea to network with other musicians and professionals in the industry to learn more and get more opportunities. As you gain more experience and exposure, you may be able to start booking larger gigs and even touring with established musicians. Becoming a woofer takes hard work and dedication, but with the right mindset and determination, you can make it happen.
WWOOF in a vineyard
So far we have talked about farm work and working on a farm in general, but if you're looking to do volunteer work and WWOOF at a vineyard, there are specific places you need to check out. For those interested in wine, participating in WWOOF in a vineyard can be an especially rewarding experience. Depending on the vineyard and the time of year, tasks may include pruning vines, harvesting grapes, and even helping with wine production.
Living on the vineyard also affords the opportunity to learn about the winemaking process firsthand and to taste different varietals. Additionally, working alongside other WWOOFers from around the world can create a unique cultural exchange experience. However, it is important to note that WWOOFing is not meant to be a vacation. The work can be physically demanding and may require a certain level of agricultural knowledge or experience. It is also important to research and communicate with the host ahead of time to ensure a good fit and clear expectations. Overall, WWOOFing in a vineyard can provide a one-of-a-kind opportunity to engage with the land, learn about wine, and connect with others in a meaningful way.
Experience the Hawaiian Lifestyle with Wwoofing in Hawaii Opportunities
Overall, wwoofing in Hawaii is a great way to immerse yourself in the local culture and learn about sustainable agriculture practices while enjoying the beautiful scenery that Hawaii has to offer. Furthermore, Wwoofing in Hawaii provides an opportunity to live like a local and experience the Hawaiian lifestyle. Apart from working on farms, Wwoofers can also participate in community events and learn traditional Hawaiian practices such as hula dancing, lei making, and taro farming. It is important to note that Wwoofing is not a paid job but rather an exchange program where accommodation and meals are provided in exchange for work done on the farm. This makes it an affordable way to travel and explore the islands while gaining valuable skills and knowledge about sustainable living. If you're interested in Wwoofing in Hawaii, be sure to research the different farms available and their specific requirements before applying.
wwoofing in the islands is a unique opportunity to experience the Hawaiian lifestyle by living and working on local organic farms. Wwoofing is an exchange program where volunteers work on farms in exchange for food, accommodation, and knowledge about sustainable farming practices. Hawaii has plenty of wwoofing opportunities, ranging from small family-run farms to larger commercial operations. Volunteers can learn about traditional Hawaiian agriculture methods, such as taro farming or fishpond restoration, while also experiencing the island's natural beauty.
Wwoof hawaii
wwoof hawaii is a great way to experience the Hawaiian lifestyle while also giving back to the community. Wwoof Hawaii opportunities allow travelers to live and work on local farms, learning about sustainable agriculture practices and getting a taste of Hawaiian culture. Volunteers can expect to work around 20-30 hours per week in exchange for room and board. Tasks may include planting and harvesting crops, taking care of animals, or helping with building projects. In their free time, volunteers can explore the beautiful beaches and hiking trails that Hawaii has to offer.
Wwoofers can choose to stay on one farm for an extended period or hop between different farms to gain a variety of experiences. Some popular islands for wwoofing include Maui, Kauai, and the Big Island. Wwoofing Hawaii is a unique opportunity to connect with nature, learn new skills, and make meaningful connections with locals. For those interested in sustainable living and cultural immersion, wwoofing in the islands is an experience not to be missed.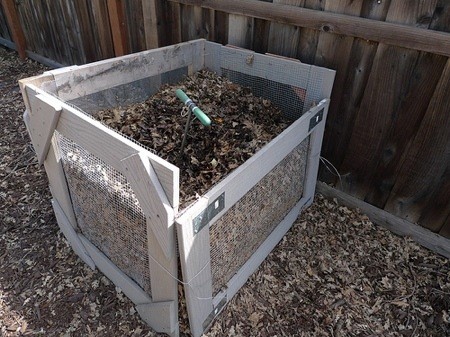 First wwoofing Experience
Learn all about WWOOF. It is your first time to wwoof® and you are excited. It's going to be an adventure, but it's going to be a lot more fun if you prepare. Some people are disappointed simply due to lack of preparation and not knowing what to expect when WWOOFing and they learn on organic farms.
Decide what type of WWOOFing you want
What type of experience are you looking forward to?
Do you want to take care of animals
Plant vegetables and fruits
Work in a vineyard
Fix or build something
Some farms will teach you how to make products that you can sell like produce, meat from pigs, fruit jams and so forth. Other farms focus on the activities while others center on the business side. In some farms you will work alone while in others you will be with several volunteers. Get an idea of the type of WWOOF experience you want and the easier it will be to narrow your search.
How to Select a WWOOF Host
There are many things to know before you WWOOF. First, you need to decide where you want to go WWOOFing. Once you have made up your mind, contact that country's WWOOF organization, and they will guide you through the membership process. If there is a specific farm you want to volunteer at, contact the farm (contact details will be provided by your country's WWOOF). You can then send an email or call the host and see if you can work out a schedule. If you plan on applying to different countries, you need to join each country's WWOOF.
What to email a potential WWOOFer host
Popular WWOOF hosts get a lot of applications, so yours needs to stand out from the rest. Your email needs to be well written and contain the following:
You are looking at the possibility of volunteering on their farm for X days from X date to X date. If you are more flexible, even better, tell them.
Include some information about who you are and why you are interested in WWOOFing. State why you are interested in the host's farm and what tasks you are looking forward to.
Write a short paragraph explaining what types of skills you possess. Make sure to mention any building, gardening or planting skills. If you are hard-working, take direction well and like to do a good job, mention that too.
What to ask potential WWOOF host
Your WWOOF host may not spend a lot of time online, so it's smart to list your questions in one email, in your order of importance. Here are some things to consider asking.
What type of tasks will I be doing as a WWOOFer?
How many hours per day are expected of me for work?
What type of accommodation will I have?
Will I have access to a kitchen? What type of meals will be provided?
Will there be other WWOOFers or volunteers on the farm?
Is there a language barrier I should be aware of?
Are there any specific skills or experience you are looking for in a WWOOFer?
What are the rules and expectations of the farm regarding things like smoking, alcohol, and pets?
What is the local area like? Are there any activities or attractions nearby?
Are there any health or safety concerns I should be aware of before arriving?
Decide on the duration
If it's your first time, two weeks is ideal, though if you're pressed for time, a week will suffice. The reason two weeks is ideal is because seven days is just too short for a lot of work. Second, your host will probably spend much of the first week preparing you for the tasks. If you're staying for two weeks, you can use the second week to really get down to work and help. At the same time, don't overextend yourself. The idea of WWOOFing is fun all right, but it's best to start with two weeks to how it works out. You can always volunteer again next time and for a longer period if you enjoyed your stay.
We mentioned earlier that two weeks is ideal, but talk to the host so there's no misunderstanding later. If your task involves creating fences or renovation, it might take more than just a couple of weeks, so work it out beforehand.
wwoofer Working Arrangements and Type of Work
Talk with your host regarding the working arrangements such as how many hours per day you will work, the time of day you will start, when your day off is and the flexibility of the schedule. While the average is 4 to 6 hours a day, this can vary. Ask what kind of tasks you will be doing. The tasks can range from caring for animals to weeding, cooking, harvesting, collecting fruits, building fences and so on. Hosts usually expect the volunteer to prepare dinner even for just one occasion, so be prepared to do so.
Sleeping Arrangements and Living Conditions
Ask your host where you will be sleeping so you can prepare beforehand. You might get your own room, sleep in a camper or RV, etc. Also inquire about the weather conditions so you'll know what type of apparel to bring during the night when you sleep.
Your host may have WWOOFers on a regular basis or every once in a while. Also keep in mind that hosts work in different ways. Some like to spend time with their volunteers, eat meals together and work with them in the field. Other hosts expect you to work independently, make your own meals and just get together after the day's work is done.
Food and Board
Some farmers eat only vegetables while others have no limitations. It's all right to ask these questions and let them know if you have allergies. Last but not the least, it's okay to ask some information about the household. How many are there? Will there be other volunteers with you? Get to know your host, and it will be a more rewarding experience for the both of you.
You won't be staying in a resort, so don't expect to be pampered. In remote areas, electricity maybe sparse or nonexistent. You may have to share a bathroom with other WWOOFers. And you might want to bring your own travel hair dryer. Sleeping quarters will vary from farm to farm. In some cases, you may be given your own room, in others there may be several beds. Be prepared on some farms you may have to set up a tent in which to sleep.
Internet and Cell Phone Service
Since these farms are far from populated cities, don't expect reliable Internet connections or even phone coverage. Before you volunteer, inquire about the communications situation and where you can go in case you need to make a call. If the farm doesn't have reliable communication, ask the host for alternative options.
Be aware of your limitations
Do you have allergic reaction to certain types of farm animals? Do you have diet restrictions (i.e. vegetarian, gluten free, low sugar, etc.)? Answer these questions first so you can work out an appropriate arrangement with your host.
Know your skills
Having some basic farming skills will help, but don't be discouraged if you don't know anything about farming. If your skills involve photography, business planning, marketing, writing guidelines for future WWOOFers or drafting contracts, let your host know. Farming is not just about planting and caring for animals. It is also a business, and the skills you learned in the city can be a big help. Talk to your host and let them know what you can do for them. If they are interested in help, it will be a win for both of you.
Choose the season wisely
The seasons dictate how high demand will be in a farm so you need to factor this in. You are most likely to get volunteer work during spring and fall as that is when they are most busy and need a helping hand. The situations vary per farm, but springtime usually involves a lot of planting and caring for animals that have given birth.
The fall or autumn is harvest time, while summer is also busy in most farms especially if they've got dry fruits. Dry weather also means it's the perfect time to build pig pens and other structures around the farm. The wintertime is quiet in most farms. The seasons determine what type of activities will be done in the farm, so before you join, decide what types of activities you want to do. Please keep in mind that while the seasons do dictate a lot of what you're going to do, other tasks could come up.
Choose a location
The best places to WWOOF include somewhere you are at least interested in visiting and experiencing. You won't be spending all your time WWOOFing (4 to 6 hours a day usually), so the rest of the day you will be free to explore. In that case, use your time to see the place and experience the local culture.
Be organized
Find out in advance if there is certain gear and clothing, especially footwear, you should bring. In addition, you should get in touch with your country's WWOOF, check their host database and look for reviews of the farms you have selected. Remember to read reviews and feedback of the host you've chosen so you can get an idea of the working conditions.
Pack only the things you need
Remember farming is hard work and will have you sweating and muddy. Make sure to pack old trousers and t-shirts, comfortable socks and waterproof boots. A cap or hat is essential if you're volunteering during the summer, and don't forget sunscreen and mosquito spray. A pair of gardening gloves could be handy too.
WWOOFers Reviews
Spend time reading WWOOF reviews and testimonials from people who have actually volunteered and spent time in an organic farm. It will help narrow down your choices of where to WWOOF. There are worldwide opportunities on organic farms. It will also be a good way to learn some types of volunteer work you can find there. Explore as they will vary greatly from farm to farm and type of property. At some you may work with livestock and others you may be digging trenches. Others will include a combination of many tasks. Reading reviews from WWOOFers and their wwoofing stories will also give you an idea of things to do in the area as well as how long to stay.
Feedback from WWOOFers
Testimonials and travel interviews from people who have tried WWOOFing will give you an inside perspective on what it's like as well as the accommodations, food, lifestyle, and overall culture. The more you research, plan and can learn in advance the better. At the same time, you'll need to be open-minded and flexible. Living and working in a farm can mean different tasks every day. It's best if you just come in with a positive attitude and enjoy your stay. Read WWOOF reviews to find out what you can expect.
How much does it cost to WWOOF
The cost of WWOOFing varies depending on the country and organization you choose to work with. In general, most countries have a registration fee that ranges from $20 to $50. Additionally, some organizations may charge an annual membership fee.
Once you are registered, you will need to cover your own travel expenses to reach your host farm. Many hosts provide food and accommodation for their volunteers, but some may ask for a small contribution towards the cost of meals.
It is important to keep in mind that WWOOFing is not a paid job, and it is meant as an exchange program where volunteers offer their time and skills in exchange for learning about sustainable agriculture practices and living in a community setting.
All in all, WWOOFing can be an affordable way to travel and gain new experiences while also supporting sustainable agriculture practices around the world.However, it is important to research the specific costs associated with WWOOFing in your chosen country and organization before committing to the program. Some hosts may require additional fees for specific activities or projects, and you will also need to consider any personal expenses such as visas or insurance.
Overall, WWOOFing can be a cost-effective way to travel and learn about sustainable agriculture while making meaningful connections with people from different backgrounds. By exchanging your time and skills for valuable experiences, you can support local communities and contribute to a more sustainable future.
Is wwoofing USA in every place the same?
Not at all, you get to experience so many different traditions. You get to see what it's like on a farm way of life or in an working in the garden or other work. You can spend one week walking around picking some weeds in a garden eating exclusively vegan food, and the next week you're off to a cattle farm where they celebrate your arrival with a big meat dinner.
Are wwoof® working hours the same everywhere?
Usually they are. You're supposed to do about four hours a day for food and accommodation and then have time off to explore the area. But you should be prepared to work up to eight hour days sometimes. This might be because of bad weather one day. Also, there are some who do not follow the (four hours/day) WWOOFing code.
Some wwoofusa hosts don't follow the rules?
No, unfortunately there are those who abuse the system, but it's not very often you meet them. If you do, you are free to leave whenever you want. You can leave a wwoofer review for them (and they will for you) so everyone usually tries to be on their best behavior.
Have you been exposed to any danger when WWOOFing?
Not really. There has been some ladder-climbing on windy days that's always a bit scary but apart from that they generally give you secure jobs.
Did you ever have to do something that required a professional specialist?
No. Sometimes you can find that it's handy to have some sort of professional skill at some places. It's always appreciated when a builder comes to your home.
What should you expect to experience with WWOOFing?
Hard work, a lot of outdoor activities, some cooking, and household work. A lot of weeding. Some people call WWOOFing – Willing Weeders on Organic Farms. Haha.
Is WWOOFing safe?
Yes, it's all a voluntary work, and the hosts pay money to the organization to get WWOOFers so they are usually very serious about the work and everything. They want to keep their reviews high so they have a good reputation to attract more volunteers. Still, you are a live-in volunteer so you should take safety seriously, like you would anywhere else when traveling.
Has it been easy finding wwoofusa hosts/farms?
It depends a lot on the time of year and where you are going. Some places are more popular than others so they can be harder to get a place to stay. But as long as you keep trying, there will always be someone who can take care of you.
Has it been worth it?
I'd say so! You meet some really nice people and make a lot of friends. It's a way to immerse myself instead of just playing tourist. The work goes by fast, and it's outside, and it just feels like a vacation because it's so different from my life at home.
Is WWOOFing something you would recommend to others?
Oh yes, I'm already doing it! It's something everyone should try! I love WWOOFing in USA. It's a way to connect with nature and learn about the native things they grow. And it's a way to eat like the locals do. It's a working vacation but because you save so much money on room and board, it's worth it. You can find the type of volunteer work you want to do so you know it will be something that interests you and that you can handle. It's a chance to travel to a country you've neve been to. You might also pick up new skills or hobbies for when you are back home.
What will you remember from this experience?
All the people I've met, the properties I've been to, and the relaxed lifestyle.