WWOOFing has grown a lot since the movement began in the 1970s in the UK. The organization is now spread worldwide and anyone can do volunteer work on farms for days or weeks at a time. If you're looking for the best places to WWOOF, this guide can help you. We will also offer tips for first-time WWOOFers, how to select a host, WWOOF reviews and more.
There are over 88 WWOOFing locations around the world with more than 6,000 hosts so you won't be lacking in choices.
Each country has great hosts and offers a unique experience.
Indeed, your experience with WWOOF hosts in the same country can vary considerably. Some countries do provide more exciting opportunities for various reasons. Here are the best places to WWOOF.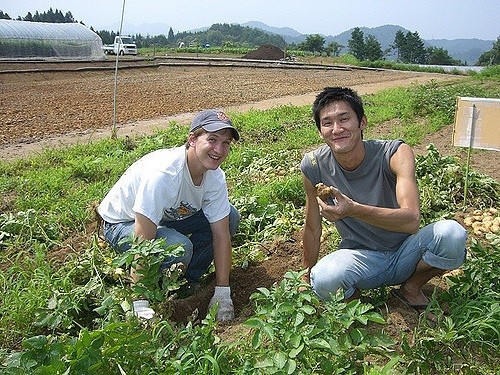 Best Places to WWOOF ~ Top Countries for WWOOFing
WWOOF in New Zealand
This is a popular choice for a lot of volunteers because of the stunning locations and the number of different opportunities available.
While WWOOFing is volunteer work, the New Zealand immigration authorities consider it a work exchange, so have your visa ready.
Aside from the beautiful locations, it is fun to volunteer in the country because demand is usually high during the growing season. You can still do volunteer work during the winter season.
WWOOF in Costa Rica
If you're looking for something more than the typical farm, the rainforests of Costa Rica may suit your style.
The reviews and feedback from volunteers is positive, and the Environmental Performance Index placed Costa Rica at the top, indicating how important farming and the environment are to them.
Among all the countries in South America, Costa Rica has some of the highest ratings when it comes to organic farming. You have the chance to work with tropical species you won't find anywhere else.
WWOOF in Portugal
There are more than 100 hosts in Portugal and many of these farms have people who can speak and understand English, making communication easier.
The people here are friendly and you get the chance to learn about sustainable farming practices, composting, permaculture design and other facets of farming.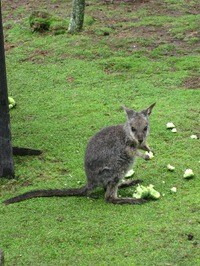 WWOOF in Australia
A lot of volunteers love Australia, and that is hardly a surprise as it is one of the best in terms of showing you how to farm.
More than 20% of the hosts are permaculture buffs and commercial producers, and many of the farmers are involved in biodynamic techniques.
The average working hours are 4 to 6 per day with a wide range of tasks that you can perform.
WWOOF in Nepal
If you're looking for a country that truly offers something different, try Nepal. When people mention Nepal the first thing that comes to mind is the Himalayas, but there are a lot of farming opportunities here, plus permaculture has really taken off here.
Other great WWOOF destinations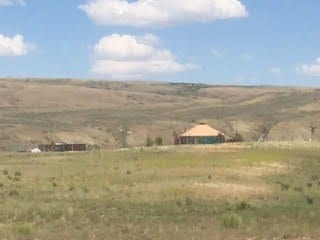 WWOOF in Europe
There are a lot of exciting locations for WWOOFing in Europe, but when it comes to biologic agriculture and living the alternative lifestyle, France is the best option.
Italy meanwhile, is the top destination for biodynamic farming and if you're interested in volunteering for commercial hosts.
If you are more interested in traditional farming and caring for sheep, tending pig pens, fruit farms and other tasks, consider going to Ireland as the country has much to offer in this regard.
If your goal is to be as organized as possible in your volunteer work, head out to Spain as the country is well-known for this.
WWOOF in North America
North America offers plenty for the budding volunteer as well. Both the USA and Canada offer several hosts, guidelines, support and information for first timers.
There are literally thousands of hosts all around these countries who are looking for volunteers eager to learn about organic farming and perform different types of work.
Volunteer in Africa: What to Know Before You Go
Volunteer in Uganda ~ My Life-Changing Trip with Shanti Uganda
Volunteering in SE Asia: Getting Your Foot on the NGO Ladder
WWOOF in a vineyard
So far we have talked about farming in general, but if you're looking to do volunteer work and WWOOF at a vineyard, there are specific places you need to check out.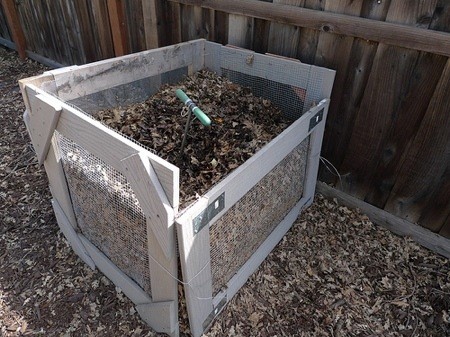 WWOOF at a vineyard in Europe
WWOOF in France
France has some of the best vineyard WWOOFing in the world, and the best region is the Bordeaux. The harvest season is from August to October so that is the ideal time to go there as demand for volunteer work is high.
The Bordeaux is separated in smaller regions with their own types of soil and climate, and this determines the type of grapes that grow there. Competition for spots here is tough, but if you land a volunteer job, it's the experience of a lifetime.
WWOOF in Italy
The vineyards are in Tuscany and like France, the harvest time is in October. While wine is grown all over Italy, it is here in Tuscany where you'll find the best WWOOFing experience.
There are guidelines on how grapes are taken care of here, but one of the nice things about volunteering here is you get to work with vineyards and see how they experiment with different wines.
WWOOF at a vineyard in South America
The demand for South American wine continues to grow every year, and now is the perfect time to experience all of these firsthand. If you've been to the vineyards in Europe and Australia and looking for something very different, Chile and Argentina should be on your itinerary.
The volunteer work you do here varies and is as engaging as those in Europe, but the difference is the environment, plus you will be planting and nurturing other types of grapes.
While there are already a lot of volunteers in European vineyards, the demand in South American countries is still high so there's a good chance you will find a host quickly.
WWOOF in Chile and Argentina
The best vineyards in Chile are in the Colchagua Valley while in Argentina it is in Mendoza. Whichever of the two you choose, the harvest time is from February to May, and with both 3,000 feet above sea level, the vineyard experience is completely different from the typical ones you see in the Mediterranean.
WWOOFing at a vineyard in Africa
Where is the best place to WWOOF in Africa if you want to work at a vineyard? South Africa should be the top of your list.
WWOOF in South Africa
The top vineyard region here is West Cape and the harvest season is from February to April. When people think of South Africa the first thing that comes to mind are the wildlife, but this is actually a good place to go WWOOFing, and there are some good vineyards here too.
The winelands in South Africa is just one of the attractions here, as you also get to meet and work with people that are genuinely interested in winemaking and farming.
How to Select a WWOOF Host
First you need to decide where you want to go WWOOFing. Once you have made up your mind, contact that country's WWOOF organization, and they will guide you through the membership process.
If there is a specific farm you want to volunteer at, contact the farm (contact details will be provided by your country's WWOOF). You can then send an email or call the host and see if you can work out a schedule.
If you plan on applying to different countries, you need to join each country's WWOOF.
What to email a potential WWOOF host
Popular WWOOF hosts get a lot of applications, so yours needs to stand out from the rest. Your email needs to be well written and contain the following:
You are looking at the possibility of volunteering on their farm for X days from X date to X date. If you are more flexible, even better, tell them.
Include some information about who you are and why you are interested in WWOOFing.
State why you are interested in the host's farm and what tasks you are looking forward to.
Write a short paragraph explaining what types of skills you possess. Make sure to mention any building, gardening or planting skills. If you are hard-working, take direction well and like to do a good job, mention that too.
Other things to know
Send your email at least two months early. (Most likely you will need to send emails earlier so you can make flight arrangements.) Send emails by the order of the host farm you are interested in, and if you're accepted, send a note to the other hosts that you are thankful for their acceptance but you are now committed to a host.
Once you have found a host, you need to get in touch with them and make certain you both have a clear understanding of what will take place.
What to ask a potential WWOOF host
Your WWOOF host may not spend a lot of time online, so it's smart to list your questions in one email, in your order of importance. Here are some things to consider asking.
Working Arrangements
Talk with your host regarding the working arrangements such as how many hours per day you will work, the time of day you will start, when your day off is and the flexibility of the schedule. While the average is 4 to 6 hours a day, this can vary.
Type of Work
Ask what kind of tasks you will be doing. The tasks can range from caring for animals to weeding, cooking, harvesting, collecting fruits, building fences and so on.
Hosts usually expect the volunteer to prepare dinner even for just one occasion, so be prepared to do so.
Sleeping Arrangements
Ask your host where you will be sleeping so you can prepare beforehand. You might get your own room, sleep in a campervan, etc. Also inquire about the weather conditions so you'll know what type of apparel to bring during the night when you sleep.
Living Conditions
Your host may have WWOOFers on a regular basis or every once in a while. Also keep in mind that hosts work in different ways.
Some like to spend time with their volunteers, eat meals together and work with them in the field.
Other hosts expect you to work independently, make your own meals and just get together after the day's work is done.
Communications
Since these farms are far from populated cities, don't expect reliable Internet connections or even phone coverage.
Before you volunteer, inquire about the communications situation and where you can go in case you need to make a call.
If the farm doesn't have reliable communication, ask the host for alternative options.
Length of Stay
We mentioned earlier that two weeks is ideal, but talk to the host so there's no misunderstanding later.
If your task involves creating fences or renovation, it might take more than just a couple of weeks, so work it out beforehand.
Food
Some farmers eat only vegetables while others have no limitations. It's all right to ask these questions and let them know if you have allergies.
Household
Last but not the least, it's okay to ask some information about the household.
How many are there?
Will there be other volunteers with you?
Get to know your host, and it will be a more rewarding experience for the both of you.
Tips for First Time WWOOFers
It is your first time to WWOOF and you are excited. It's going to be an adventure, but it's going to be a lot more fun if you prepare.
Some people are disappointed simply due to lack of preparation and not knowing what to expect when WWOOFing.
WWOOF tips
Decide What Type of WWOOFing You Want
What type of experience are you looking forward to?
Do you want to take care of animals?
Work in a vineyard?
Some farms will teach you how to make products that you can sell like produce, meat from pigs, fruit jams and so forth.
Other farms focus on the activities while others center on the business side.
In some farms you will work alone while in others you will be with several volunteers.
Get an idea of the type of WWOOF experience you want and the easier it will be to narrow your search.
Be Aware of Your Limitations
Do you have allergic reaction to certain types of farm animals?
Do you have diet restrictions (i.e. vegetarian, gluten free, low sugar, etc.)?
Answer these questions first so you can work out an appropriate arrangement with your host.
Don't Expect Hotel Level Amenities
You won't be staying in a resort, so don't expect to be pampered.
Electricity maybe sparse or nonexistent.
You may have to share a bathroom.
And you might want to bring your own Best Travel Hair Dryer.
Sleeping quarters will vary from farm to farm.
In some cases, you may be given your own room, in others there may be several beds.
Be prepared on some farms you may have to set up a tent in which to sleep.
Know Your Skills
Having some basic farming skills will help, but don't be discouraged if you don't know anything about farming.
If your skills involve photography, business planning, marketing, writing guidelines for future WWOOFers or drafting contracts, let your host know.
Farming is not just about planting and caring for animals:
It is also a business, and the skills you learned in the city can be a big help.
Talk to your host and let them know what you can do for them.
If they are interested in help, it will be a win for both of you.
Choose the Season Wisely
The seasons dictate how high demand will be in a farm so you need to factor this in.
You are most likely to get volunteer work during spring and fall as that is when they are most busy and need a helping hand.
The situations vary per farm, but springtime usually involves a lot of planting and caring for animals that have given birth.
The fall or autumn is harvest time, while summer is also busy in most farms especially if they've got dry fruits.
The dry weather also means it's the perfect time to build pig pens and other structures around the farm.
The wintertime is quiet in most farms.
The seasons determine what type of activities will be done in the farm, so before you join, decide what types of activities you want to do.
Please keep in mind that while the seasons do dictate a lot of what you're going to do, other tasks could come up.
Decide on the Duration
If it's your first time, two weeks is ideal, though if you're pressed for time, a week will suffice.
The reason two weeks is ideal is because seven days is just too short for a lot of work.
Second, your host will probably spend the first week preparing you for the tasks. I
f you're staying for two weeks, you can use the second week to really get down to work and help.
At the same time, don't overextend yourself.
The idea of WWOOFing is fun all right, but it's best to start with two weeks to how it works out.
You can always volunteer again next time and for a longer period if you enjoyed your stay.
Choose a Location
The best places to WWOOF include somewhere you are at least interested in visiting and experiencing.
You won't be spending all your time WWOOFing (4 to 6 hours a day usually), so the rest of the day you will be free to explore.
In that case, use your time to see the place and experience the local culture.
Be Organized
Find out in advance if there is certain gear and clothing, especially footwear, you should bring.
In addition, you should get in touch with your country's WWOOF, check their host database and look for reviews of the farms you have selected.
Remember to read reviews and feedback of the host you've chosen so you can get an idea of the working conditions.
Pack Only the Things You Need
Remember farming is hard work and will have you sweating and muddy.
Make sure to pack old trousers and t-shirts, comfortable socks and waterproof boots.
A cap or hat is essential if you're volunteering during the summer, and don't forget sunscreen and mosquito spray.
A pair of gardening gloves could be handy too.
WWOOF Reviews
Spend time reading WWOOF reviews and testimonials from people who have actually volunteered and spent time in an organic farm.
It will help narrow down your choices of where to WWOOF.
WWOOF in France review
Let's start with Carl Adams who became enamored with the idea of volunteering on a farm and decided to WWOOF in France.
One of the first things he and his friends learned was the unpredictability.
One of the tasks they had to do was find a busted pipe, and this was followed by other tasks that included mixing concrete for the barbecue, renovating and more.
Adams enjoyed his cheerful hosts and the evening meals together.
While there was a lot of work for their week stay, Adams and his friends gained a new appreciation for life on an organic farm.
WWOOF in Italy review
Our friend Shelby Ventra shared with us her experiences WWOOFing in Italy.
She had been to Italy several times before as a tourist and again as a part-time journalist.
Curious about WWOOF, Ventra decided to give it a try.
She chose three farms, one at San Casciano, the other at Nibbiaia and one at Castagneto Carducci.
She arrived in Tuscany with thermals, plasters and gardening gloves. Her WWOOFing at Nibbiaia involved mustering sheep.
Her other tasks included stripping fruits from trees and more, and work began at 8 in the morning.
At the Castagneto Carducci farm, Ventra worked 5 to 6 days a week which involved helping to build stone walls and barns; caring for animals; clearing scrub; weeding and pruning; and gathering hazelnuts and eggs.
WWOOF in Mexico review
Tina Colaro, who with her husband, wanted to learn Spanish and to experience WWOOFing simultaneously.
The couple chose to stay at General Cepeda, a small town on the outskirts of Saltillo, and they volunteered to do ranch work for two weeks.
The owner's ranch was fairly new and had several fruit trees, cactus, chickens, pigs, a windmill and a solar panel.
As volunteers, their work included planting cactus; helping expand the pig pen; feeding the animals each day; and constructing the irrigation system.
During their stay, the couple also enjoyed the countryside, savored the views, and experienced the local culture as well.
Read WWOOF reviews
These are just three testimonials from people who have tried WWOOFing.
Each volunteer work is unique and provides the individuals with unique experiences, and that is part of the reason why WWOOFing appeals to many.
Living and working in a farm can mean different tasks every day.
It's best if you just come in with an open mind and enjoy your stay.
The more you research, plan and can learn in advance the better.
Then it will be up to you to enjoy the experience, no matter what comes your way.
These best places to WWOOF are great places to consider for your next WWOOFing adventure.
Do your research to learn how to pick a great WWOOF host and have a life-changing experience especially for vegans.