Vacation planning your leisure times to enjoy good moments and relax.
They should be thought out and well planned to ensure that you enjoy the vacationing time to the fullest.
Many students find it challenging to account for important factors while planning their vacations.
Many people save for the whole year to go on vacations and end up unhappy due to poor planning.
Therefore, it is essential to choose the destination wisely and plan well.
Here are some important factors you should consider when planning your vacation.
Finding a LEED Hotel or Green Hotel
Your Vacation Budget
The first thing to take into account for planning vacation is your budget.
You should precisely plan your vacation depending on the budget you have allocated for it.
You probably need to decide the place for vacationing that best suits your budget.
Different vacationing destinations have different budget requirements.
Of course, the travelling expenses, accommodation, and food should be properly estimated so that your expenses will not exceed your budget.
Therefore, you should plan well to avoid any disappointments.
Also, remember to integrate unplanned expenses in your budget.
Use a trusted money transfer platform for sending money internationally.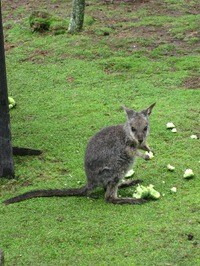 Destination of the Vacation
Your travel destination is the place that can actually make your vacation enjoyable.
So, the destination is the most important factor you should carefully decide when planning for a trip.
You should decide a destination depending on your budget and desire.
Many people like to go visit destinations with good beaches while others like parks and natural landscapes to hunt and view wild animals.
Consider which area, city, or country you will go for the vacation and do thorough research on the expenses involved in travelling and accommodation.
Number of People
In most cases, you go with one or more persons on vacation.
It is always advisable to factor in the number of persons while planning for your vacation.
This is vital because you will need to plan for their food, travelling, accommodation, and other related expenses.
More budget will be required when more persons are going on vacations with you.
Living Accommodations
You should never underestimate the accommodation factor when it comes to vacations.
No one wants to stay in a low rated hotel with fewer facilities when he is on vacation.
Everyone wants to enjoy every moment while vacationing.
After deciding on the destination, you should research the best accommodation in that area.
Your budget should also be a major concern here.
Select the accommodation that provides maximum facilities in your budget.
Look for the hotels that provide all the accommodation services as a package.
Traveling Means
You need to have proper resources to travel to your destination.
For instance, if you are planning to go on vacations within your country, you might want to consider a road trip.
For that, you have to rent a car or use your own car.
On the other hand, if you want to go outside your country, then you need to make sure that your passport and air ticket is ready before your departure.
You may also consider a touring company for domestic touring.