Places in New York – You're committed to protecting our environment and our precious resources. You're also planning a vacation to explore New York City. You may be wondering, how well do these two things go together? Fortunately, very well.
For one thing, moving around New York with a minimal carbon footprint is easy. If you've ever had the hair-raising experience of driving a car in New York, you know that it's much easier to walk the busy streets than to drive them.
New York is also rich with eco-friendly experiences, such as beautiful parks and locally sourced foods. The city has been a leader in passing laws that decrease its carbon footprint and increase sustainability.
One of New York's most ambitious programs is the Carbon Challenge, a voluntary partnership among universities, hotels and other businesses to reduce their greenhouse gas emissions. Read on for some tips to make your trip to NY as green as it can be.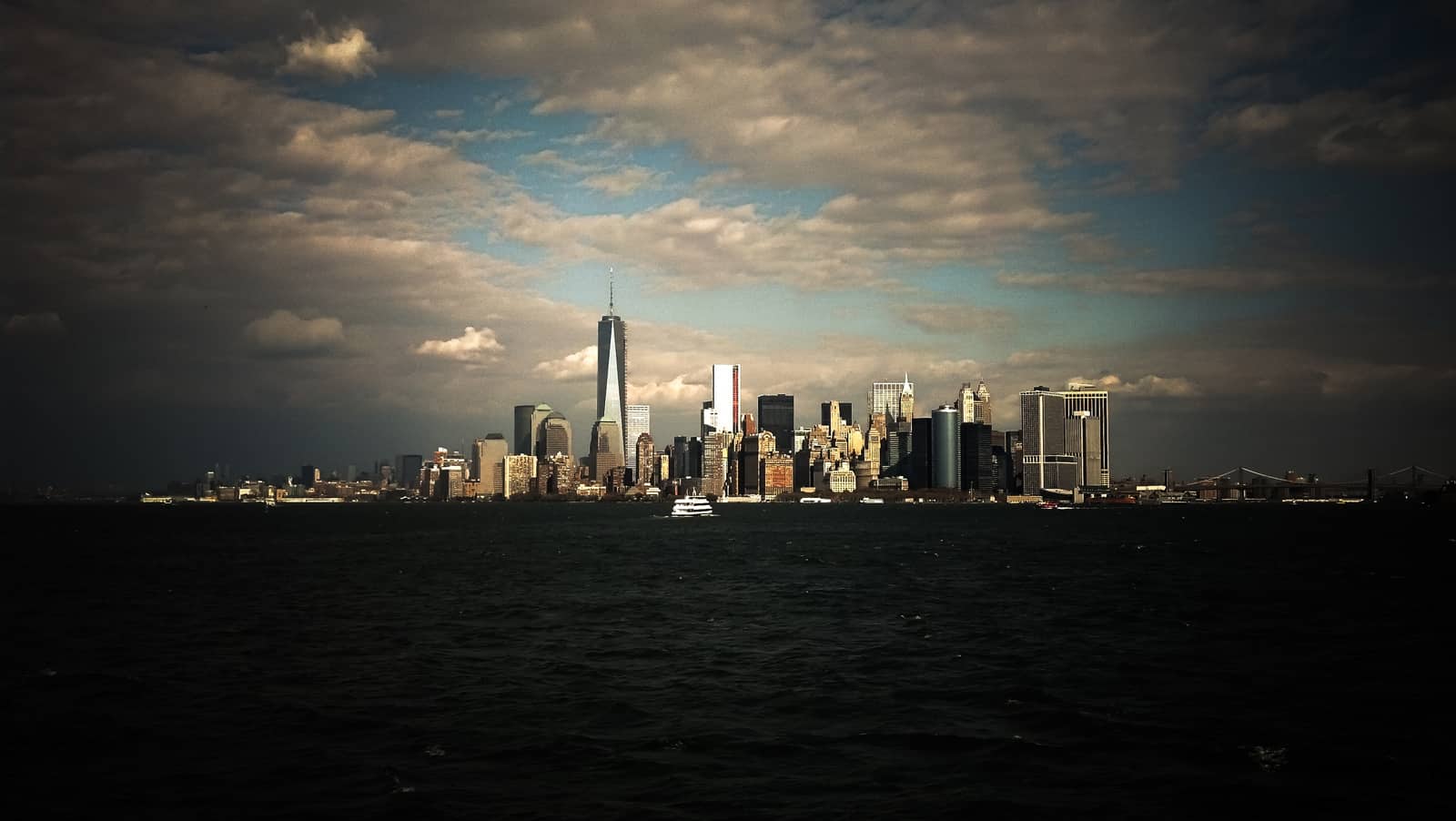 Nonstop flight to Traveling Around New York City
Every takeoff and landing creates additional carbon emissions from the airplane, so you're doing a good thing for the planet by flying nonstop. (And you're giving yourself an easier trip!)
Look for a green hotel
When you're booking, find out about the hotel's eco-friendly features, such as recycling, water-saving practices, energy-efficient lighting and appliances, green bath and cleaning products, and guest towel re-use plans.
Ask if the hotel is participating in the Carbon Challenge.
Do your part as a hotel guest
Take quick showers and re-use your towels.
When you leave your room for sightseeing, turn off lights and TV and re-set the thermostat.
Bring your reusable water bottle
If all tourists avoided disposable plastic bottles, it would make a huge difference to our environment.
You can refill at taps and fountains around town.
And in fact, NYC is known for its high-quality tap water, so filling up your reusable container is a win-win for you and the planet!
Buy local foods and products
When you buy produce and other food that's produced locally, you're helping to avoid the higher emissions that result when food must be trucked in from around the country or flown in from foreign areas.
You can also enjoy eating at restaurants in New York that have farm-to-table menus of delicious locally grown foods.
Places in New York to Walk and use mass transit
Any resident of New York can tell you that walking is the most efficient (and healthiest) way to get around.
A safety note: with its huge volume of vehicles and pedestrians moving in close proximity, New York is no place to be distracted by looking down at your smartphone while walking.
Be sure to stay alert and pay attention to the pedestrian crossing signs at each intersection.
And if you need to get from uptown to downtown or any other long-distance, there's a great network of subway and bus lines to get you anywhere you need to go, more cheaply than taking a less environmentally-friendly cab.
Rent a bike
New York has a plethora of convenient bike rental services, such as Citi Bike, and bike tour companies that will guide you around the most interesting, scenic spots of the city.
Cool Places and Hidden Gems for Green Visitors to New York
Yes, New York is a bustling, crowded urban environment.
But it's also home to many beautiful parks and sanctuaries that have been lovingly tended to preserve precious green spaces.
Here is a sampling of some New York sights to see:
Central Park
The most famous 840 green acres in the Big Apple offer a nearly endless array of nature preserves, bird watching opportunities, open-air concerts, theater performances, guided walking tours, scenic waterfalls, and much more.
You'll find this 2.5-mile-long green oasis between the Upper East and West Sides.
Hallet Nature Sanctuary
Located in Central Park, this hidden gem is home to a variety of wildlife and native plants.
The Central Park Conservancy maintains the delicate balance of care needed for the sanctuary to thrive, and they offer guided tours that educate visitors.
Farm.One
Another gem is located downtown in Battery Park City.
This indoor hydroponic farm grows high-quality herbs and other ingredients for the Institute of Culinary Education.
Enjoy classes and tours of the farm, while sampling a taste of its produce.
Riverside Park
Visit this four-mile-long park on the Upper West Side to enjoy its views of the Hudson River, as well as running trails and playgrounds.
You can take a relaxing break by enjoying a meal at one of the park's scenic cafes.
Brooklyn Grange
If you want to expand your visit beyond Manhattan, check out these amazing rooftop farms, located in Brooklyn and Queens.
The Grange is a commercial farm that smartly uses the available space on city rooftops, and sells their crops to farmer's markets, local restaurants, and others.
You can learn a lot about the benefits of locally grown produce by attending workshops, guided tours, and farm dinners offered by Brooklyn Grange.
Museum of Reclaimed Urban Space
Visit the museum, located in the East Village, for a fascinating look at the activists who turned vacant lots and abandoned areas into gardens and gathering spots.
The sustainable practices they designed became models for other urban areas.
The museum also offers tours of the beautifully transformed gardens around the Lower East Side.
The High Line
This popular park on the West Side is a wonderful example of how cities can repurpose obsolete and abandoned places.
Previously an elevated freight rail line that stopped running in 1980, the High Line was saved and reopened in 2009 as a park with trails, scenic views, and art.
If you want to learn about the park's history, take their free guided tour.
Places in New York for Green Travelers
One final tip: remember that New York City is huge!
Make the most of your time each day by grouping your activities and places in New York to visit in one general area of the city, such as downtown or uptown.
As you can see, a visit to New York City can be fun and eco-friendly.
What could be better?