Phoenix Airport Parking Guide – If you are living in the United States, particularly Arizona, you would feel a sense of pride once you know that the Sky Harbor International Airport is among the largest commercial airports in the country. The Phoenix Sky Harbor International Airport is located 3 miles southeast of downtown Phoenix, in Maricopa County, Arizona. It is the 44th busiest airport in the world (Source). The airport serves as the hub for American Airlines and Southwest Airlines with close to 100+ departures on a daily basis.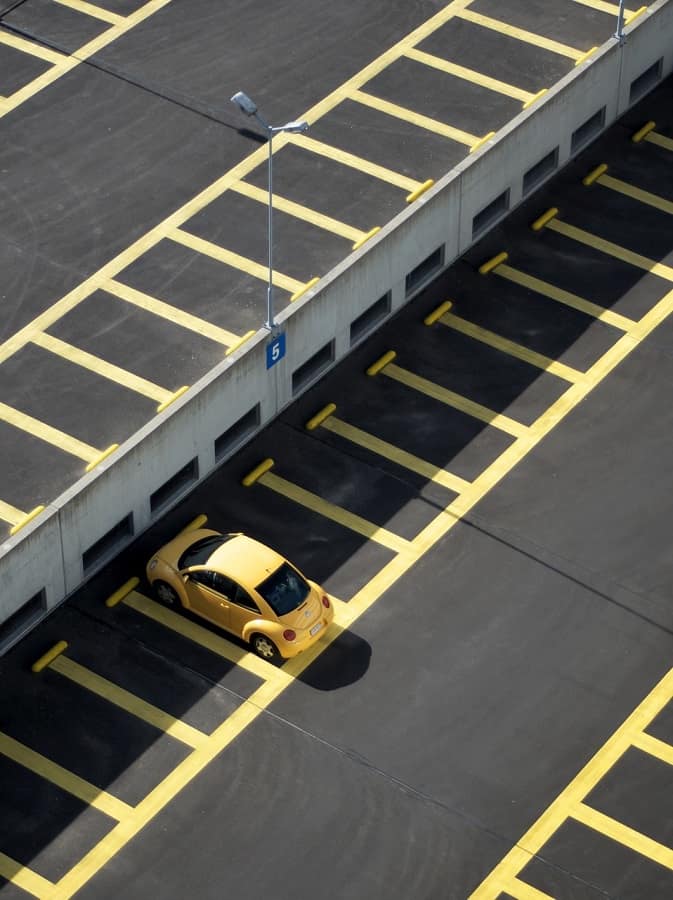 Phoenix Airport Parking
Securing a cheap airport parking slot might be a challenging task on weekdays. The situation can be worse during the weekends or extended holidays. Passengers who have to take flights from the airport have to plan their trip to reach the airport well before time. People who enjoy driving prefer self-driving to the airport since time management is in their hands. The other category of people take a taxi ride, either Uber/Lyft to the airport but the price will vary depending on the type of car being used for commute.
Yellow Cab Arizona charges $15 for the first 8 miles which also happens to be the minimum charge. $1.50 is charged for every additional mile and $36 is charged per hour traffic delay. The charges comprise of different components – distance charge, drop charge, and time charge.
There are many other cab services to & from the airport; the complete list is available on the Sky Harbor official website. Since Uber and Lyft also provide cab services at the airport, many passengers/commuters just perform a search Taxi rides near me to book a taxi on the click of a button. The rates of Uber, Lyft or any other peer-to-peer ridesharing service will again vary depending on many variable factors like time of booking, demand, etc. In any case, you should be in a position to shell out $15 for using taxi services. There is always confusion about whether to self-drive to the Phoenix airport or use a taxi to reach the place.
Park at the airport or take a taxi, Uber, Lyft or get a ride
Is driving to the Phoenix airport a better option if a good slot in the Phoenix airport parking area is available?
What are the airport parking prices?
Long-term parking or short-term parking, which one is better?
Rather than running helter-skelter for parking at Sky Harbor airport; a more logical move is to check the availability of parking slots online and book one based on your schedule and requirements. If you are going to the Phoenix airport for a very short duration of time, you could park the car in the 24-hour cell phone waiting lots.
Parking can be done for 30 minutes max.
There are three cell phone waiting lots.
The driver needs to remain inside the car till the time it is parked in that lot.
Phoenix Airport Parking Long Term
East of Terminal 4
West of the Terminal 2 parking structure
South of the 44th Street PHX Sky Train Station
In case you plan to see off your guests at the airport and want to spend some time with them, it is better to avoid parking at the cell phone waiting lots. Instead, you should opt for short-term parking option at the Phoenix Airport. With as low as $4/hour, the rate is much cheaper when compared to the taxi ride to the airport, similar to that of LAX parking. Garages & lots that are used for short-term parking provide secure airport parking.
Another advantage of parking in the terminal garages is that the parking slot is very close to the terminal entrances making it the ideal parking option if you are at the airport to drop off or pick up passengers. Airport parking prices for long-term parking vary depending on the garage and lot. You have options for covered and uncovered parking, though you should go for covered parking in case you plan to park your vehicle for a couple of weeks/months.
Options for Phoenix Airport Parking Economy at Sky Harbor Airport
Terminal 2 Economy parking
East Economy Parking
West Economy Park & Walk
East Economy Garage A & B
Off-site Sky Harbor parking
If you are looking out for a more economical option, you should go for offsite parking at the Phoenix airport. Long-term parking is suitable for someone who loves driving and wants to ensure that his/her car will be in the same condition when he/she is back from the trip. With so many parking options at the Sky Harbor International Airport, airport parking is worth trying out since it can work out much economical as compared to taxi rides!
Related Articles: