Nature Inspired Vacation – Sometimes there's nothing better than getting out in the great outdoors.
Fortunately, our big, beautiful world is full of natural places that will inspire and delight you.
Next time you want to reconnect with nature and unwind at the same time, consider visiting one of these incredible places.
Nature Inspired Vacation
Newfoundland, Canada
For an authentic taste of the great outdoors, and a fantastic nature inspired vacation, head north.
Newfoundland, Canada, is one of the best places in the country to experience a variety of different natural elements.
This massive island is right off the east coast of Canada and includes a tremendous mountain range, plenty of forests, and of course, lots of beautiful coastlines to explore.
There is a reason why Newfoundland is easily one of the most popular vacation destinations for both Canadians and tourists from all over the world.
If you love hiking, fishing, or merely soaking in nature, give Newfoundland a try for your next vacation.
During the summer the temperature in Newfoundland is moderate, but never too hot.
The winters in Newfoundland can be very arctic, so if you decide to travel during this time, be prepared to encounter lots of ice and snow.
The upside is that the region is always wonderful, and trekking and hiking during the winter months can be a phenomenal experience.
Portugal's Coast
If you really want to get back to nature, you need to consider touring Portugal's luxurious coastline.
There are plenty of gorgeous places right on the water where you will be able to reconnect and reset!
This pretty European country has so much to offer, but the best area to go to is the northwest.
Experience the mighty Atlantic Ocean firsthand by checking out towns like Porto or the nature preserves right on the coast.
You'll be treated to tons of animal life, sprawling beaches, and plenty of rocky coastlines.
With azure seas and a multitude of different activities for all fitness levels, the Portuguese coast is a nature-lover's utopia.
Spend a few weeks wandering down the coastline, partaking in various water-related activities, and sampling the local cuisine.
You won't find fresher seafood anywhere else in the world, and you can enjoy it all in an idyllic location that will make you truly appreciate all of the natural bounties that the world has to offer. Learn what to do when visiting Portugal for the first time.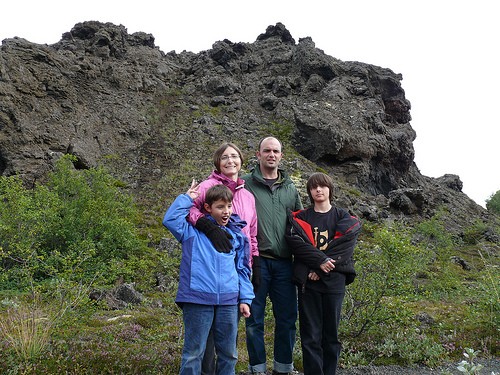 Iceland
When you think of the perfect nature inspired vacation, you probably think of Iceland.
There's a good reason why people flock to this tiny country.
It's full of incredible beauty, landscapes that don't exist anywhere else on the planet, and tons of natural preserves where you can trek over glaciers and see pristine waterfalls.
In addition to the glaciers and waterfalls, there are also loads of hot springs, so you can take a warm dip in a natural bath while marveling over the scenery.
Iceland has lots of volcano, which helped manufacture the gorgeous landscape and provide the fuel for these hot springs.
Nature-lovers will delight in the number of athletic opportunities in Iceland!
From sea-kayaking to multi-day treks, you will be spoiled for choice in this northern paradise.
It's easy to get around the country also.
You can either fly domestically or rent a car and see the landscape yourself.
Options for accommodation are varied and fit with just about every price point, and many of the nature preserves will allow you to camp there for a nominal fee.
Most of the parks are free to visit, but some of them will charge you for parking.
There is no perfect place to visit in Iceland: you really can't go wrong with just about anywhere in the country.
The Scottish Highlands
There are two things that Scotland is known for: the abundance of fantastic whiskey and the gorgeous Scottish Highlands.
These huge green mountains will inspire you with their beauty and perfect isolation and are the site of many amazing Scottish campsites.
Dotted with plenty of small towns, the Scottish Highlands are picturesque and provide the ideal backdrop for a trekking or hiking excursion.
The real beauty of this place is that you can be totally alone, or wander into one of the many towns for country courtesy and companionship.
Don't miss checking out the lakes, specifically the famous Loch Ness.
Loch Ness is home to Scotland's most notorious monster, and Nessie has been sighted by plenty of visitors and locals alike.
The shores of the lake are magnificent for hiking, and you can ever go boating on the lake if you're brave enough.
The Scottish Highlands have been said to be like no other place on the planet.
Once you visit this pastoral paradise, you will certainly understand why!
If you are a lover of nature and want to get in some miles with your hiking boots, you need to put the Scottish Highlands on your travel bucket list.
You will not regret it!
Koh Samui, Thailand
Thailand indeed has no shortage of natural beauty.
From the beautiful mountains of the north to the tropical islands of the south, this Southeast Asian country is full of incredible things to experience.
One of the most beautiful places in Thailand is Koh Samui.
Koh Samui is an island in the Gulf of Thailand, and it offers breathtaking natural beauty, miles of gorgeous beaches, and warm seas.
The island has tons of history, too, so if you're interested in checking out temples in addition to enjoying natural splendor, Koh Samui is an excellent choice for you.
The beaches need to be seen to be believed, but you should also venture into the interior of the island to see beautiful waterfalls that cascade down into tropical pools.
It's quite a hike to get up to the waterfalls, but it is entirely worth it for the views and simply to immerse yourself in nature.
The world is full of splendid natural beauty.
If you love the great outdoors, make sure you visit one of these 5 nature inspired vacation destinations!
Related Articles: