Travel Guide to Portugal for First Timers – If you have never traveled in Portugal, now is the time. This country is rich in beauty. The country is beautiful and charming with friendly people.
Being familiar with the local customs, particularly in hotels and restaurants, will assist you to feel more confident. Here's what to prepare for and do when traveling to Portugal for the first time.
Portugal is a country in southwestern Europe, on the Iberian Peninsula, with a population of over 10 million people. It has a long history as an independent kingdom and as a colony of other empires, namely the Romans and the Moors.
Travel Guide Portugal for First Timers
Portugal is a beautiful country with a fascinating history and culture. It has been a popular tourist destination for many years. The first time I visited Portugal, I was amazed by the beauty of the country and the friendliness of its people. The food was delicious, the architecture was stunning, and it was so easy to get around.
I would recommend Portugal to anyone who wants to have a great time exploring new places, learning about new cultures, tasting delicious food and meeting people from all over the world!
What to Know Before Going to Portugal
1. Know when to visit Portugal
Choosing the right time to travel is important. You'll want to try to avoid the most expensive, busiest, and hottest months of August and July if possible. You will come across exciting deals, favorable weather, and fewer crowds if you explore the country off-season.
Weather-wise, September, June, and May are generally hot but not intolerable. The chances of rain increase from October to April, and it usually gets cold during the night, it's likely to get bright sunny days any period of the year.
2. Learn the laws
Australian, American, and Canadian residents can travel visa-free for ninety days within the Schengen region. Verify Portugal's guidelines to be sure it hasn't changed.
3. Know what documents you need
Passport / travel ID
Recheck that your passport is in date and not expired. If you are traveling from a non-Schengen country, you will need to present an ID card or passport when traveling to Portugal.
In order to travel between countries who are part of the Schengen area, you don't need to bring your national ID or passport with you. However, when travelling by plane, it's important that you bring them as they may be required there.
Health insurance
Before you visit Portugal for the first time, be sure to check with your health insurance provider to see if you are covered. If you live in the European Union, bring and apply your European Health Insurance Card. It can't substitute full travel insurance, but it will lessen the costs of treatment emergency.
If you are coming from somewhere else, you should own insurance for covering health emergencies as the price can hike quickly. You won't need vaccinations unless you are coming from a Yellow Fever region.
5. Research what to do in Portugal
Check travel distances and times between areas if you are aiming to visit more than one place in Portugal. If you are planning your arrangements travel, look out the ways to arrive at the Portugal airport and your accommodation before booking your flights.
There are trains from Lisbon to Porto which will take you from the Portuguese capital city to its eye-catching northern places in a short time; only two and a half hours.
6. Be smart
Write down your country's respective embassy or consular office in Portugal in case they get lost or stolen while you are there. Keep this paper somewhere in your baggage as well as in your phone, in case of emergencies.
Buy a travel wallet. Don't bring valuables. Travel smart and be aware of your surroundings.
7. Look for discounts
Research tourist cards. Portugal has a tourist card, such as Porto Card and Lisbon Card, which is offered or discounted in public transport in all manner of typical trip expenditures. Look for the local explorer website information before travelling.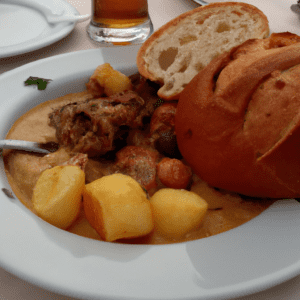 Things to Do in Portugal
Once you've decided how long you can get away and spend in Portugal, you can determine the things you want to do and see. There are cultural, historical, and religious sites, as well as active pursuits, and much more.
Lisbon is the capital of Portugal and one of its largest cities. You can spend days here discovering museums, restaurants, parks, and monuments that you can explore at your own pace or with guided tours. In my opinion, Lisbon has some of the best museums in Europe. There's plenty to see from ancient ruins to modern art.
The Restelo district of Lisbon is known for its cultural diversity, nightlife, and clubs.
Porto is Portugal's second largest city after Lisbon. You will find beautiful old buildings there that have been converted into museums or shops or restaurants and cafes among other things.
Portimão is by the beach. There are many family-friendly water activities, including boat trips, dolphins, snorkeling, and taking the Catmaran Ophelia to visit the caves. It's popular for its surfing as well as for its nightlife.
The Algarve region is Portugal's beautiful southern coastal region with beaches, fishing villages, and historic areas. It's popular for its beaches and resorts which are often crowded during summer months.
Madeira Island is located off the coast of Portugal. It has a rich cultural heritage. You can enjoy panoramic views from a sky-high Funchal cable car ride and visit Monte Palace Madeira which features plants from around the world in a beautiful setting with sculptures and artwork. You can also visit a banana plantation.
Salamanca is a UNESCO World Heritage Site that is well known for its university, churches, synagogues, and Jewish quarter.
Where Else Will You Visit?
For many vacationers, a trip to Europe is a once-in-a-lifetime opportunity. Will you explore other countries while you are there?
Portugal is a country in southwestern Europe. It is the westernmost country of mainland Europe and is bordered by the Atlantic Ocean to the west and south and by Spain to the north and east. A trip to Spain may be an easy add-on destination.
If you want to be super-adventurous, you can go south to visit Morocco. Planes leave from Lisbon, Portugal's capital city. You can also travel by ferry, train, and bus.
Visiting Portugal for the First Time
Portugal is a beautiful country with so much to do and delicious food. It is very diverse in terms of geography, culture, and climate. In my opinion, Portugal is one of the most beautiful countries in Europe. It features some of the world's oldest living culture and history, which are beautifully preserved in some of its monuments.
In addition, Portugal offers a wide range of climates, making it perfect for outdoor activities at any time of the year. Use these travel tips to prepare for your Portugal vacation.
Related content: Prepare For International Travel Hacks, how can you make your trips easy and enjoyable?