Updated:
Cell Phone While Traveling To Asia – Your cell phone is the most essential device to bring when you travel.
With a mobile phone, you can go around the world and stay in contact with the folks at home and whoever you need to call.
If you have the latest model, you have to learn how to use them efficiently and be familiar with all its apps and accessories.
If you are planning to travel to the East, it is important for you to know how to use your cell phone while traveling to Asia.
How to Use Your Smartphone in Asia
In the United States, cell phones have different standards and frequency ranges compared to other parts of the globe.
It's important to know, there are some requirements you need to be able to use your cell phone in Asia.
Using your cell phone in Asia in nutshell:
Mobile must be the appropriate hardware standard for the country you are going
Its multi-band operates on the correct frequency
You must have international roaming or you have to unlock your phone to work with foreign SIM cards.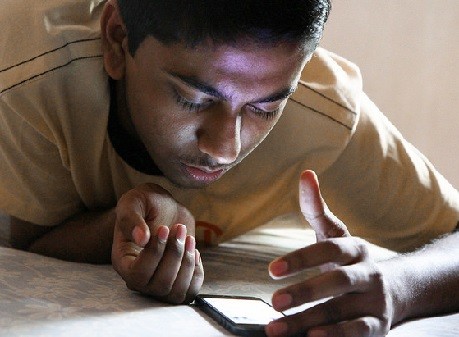 How Do I Use My Cell Phone While Traveling to Asia?
Before packing your traveling essentials and flying to your destination, consider some important roles your smartphone plays in your trip.
Be familiar with the visa requirements that are different for every country in Asia.
With your Smartphone, you can call the embassy of the Asian country you wish to go.
Be a wise tourist. Know more about the country you are about to visit.
It is important to have some knowledge of the country's culture; so you will not be shocked by whatever you will encounter.
The photos you take with your Smartphone will go a long way in sharing their culture with your family and friends.
Beware of scammers as their favorite victims are the tourists.
Know the telephone number of your embassy or proper authorities and call them with your Smartphone in case of emergency.
Be prepared to face some dismal sights of poverty.
You can use your Smartphone to take photos that you can use in asking aids from international foundations at home.
Enjoy the beauty of this part of the world and appreciate their simple and slow pace of life.
This will be your most unforgettable trip.
You will have all these beautiful experiences in the photos caught by your Smartphone.
Your FB will be filled with beautiful memories of these places.
Smartphone Data Plans and Texting in Asia
Which Smartphone data plan is ideal for you?
Every plan is great and gives every traveler connectivity anywhere.
You have the option to choose between:
A Prepaid data plan or Prepaid cell phone is fast growing for its many benefits.
You can enjoy unlimited talk and text by choosing your data.
As it is a no- yearly contact plan, it is easy for you to pick the plan that suits your lifestyle.
Maybe you want to choose the 4G LTE Smartphones that is now available on Prepaid.
All mobile services offer economical deals for its service plan.
With the unlimited talk, text plus 1GB of data, you can even add more data within 90 days.
You should also look at several advantages of the postpaid data plan.
Every model is fitted to accommodate your every need for it is personalized to cater to your every demand.
Being content-driven, its contents are hand-picked based on your choice; and with its blazing speed, it is also the fastest.
You will feel secure using your mobile everywhere as its networks are the biggest in many countries.
Finally, the "come-ons" are the rewards that are given to you after accumulating a certain number of points.
Use your points to get free items for your account.
But before you leave, call your cell phone service provider and have them activate international service.
You can be in Bangkok and talk to your boss in Manhattan.
Distance is no problem.
Furthermore, a Smartphone is pretty handy when traveling to places you aren't familiar with.
Smartphone features you want in Asia
Translate speech so you can converse with the locals.
Use it to read signage so you will easily find your direction.
It converts your currencies so you can know what you are paying and assess the value.
Use your mobile phone in Asia to help you stick to your budget plus.
Keep in touch with family, work, and others you may from back home.
In short, you will be able to cross borders well-prepared for the worse.
Texting in Asia is one interesting feature of your mobile as long as you have unlocked or jail broken your phone to accept a foreign SIM card.
You can then text from anywhere around the globe.
Best 4 Noise Cancelling Headphones
Using an Asia SIM card
You have to acquire an Asia SIM card to use your phone.
Your SIM cards contain your local phone number, settings, and even contacts.
They can be interchanged as they are movable to other phones should you decide to swap or buy a new one.
Your SIM card has an expiration period after a set amount of time and it frees up the phone number.
Should you purchase credit regularly, your card will not expire.
SIM cards are available in shops like 7-Eleven, mini-marts, other convenience stores, malls, outlets or in any cell phone stores everywhere in Asia.
Sometimes, their friendly staff will even offer to install and activate the card free of charge.
Three steps in using Cell Phone While Traveling To Asia
Step # 1: Your phone must be 'unlocked' to work with SIM cards on other networks.
The contact tech support of your mobile provider will do this for free or there are cell phone shops around Asia that will unlock your phone for a small fee.
Cell phones are unlocked only once for international travel.
Step #2: Buy a local SIM card with a local number of the country you are visiting.
Then carefully replace with your current SIM card after turning off your phone and removing the battery.
New SIM cards need to be activated to join the local network; refer to the instructions included or ask the shop for help.
Step #3: Commonly referred around the world as 'top up', your new SIM card may include a small amount of credit or none at all.
Top-up cards come with a number that you enter into your phone.
You can check the remaining balance on your phone by entering a special code.
Charging Your Cell Phone in Asia
Obviously you would need a charger for your cellphone when you travel in Asia.
Many countries here use a 220 voltage but to be safe; it is better to do your research about this matter before your trip.
Some travelers bring with them expensive voltage converters for charging their electronic devices.
In reality, the charger of your cell phone is dual voltage; it will work on 110 volts, on 220 volts and with electric frequencies ranging from 50 Hertz to 60 Hertz.
Check the voltage of your charger if it is dual by reading those tiny words written on the bottom of your device.
If your charger is indeed dual, you will still need a plug adapter to use it, but not a voltage converter.
It is also a good idea to determine the electrical outlet.
Ideally, you should bring several adapters if you plan to charge more than one electronic device per day.
Test your adapters before your trip.
Prepaid Cell phones in Asia
Making calls while you are in Asia is inevitable.
So since you will be making calls, why don't you just purchase an international prepaid cell phone?
With only a single phone, you simply switch to a different SIM card for phone access in each country.
Another possibility is to buy GSM phone and SIM cards to use for your travel.
For those with a prepaid cell phone plan, you just have the phone unlocked so it is compatible with other cell phone providers or pay for your company's international roaming rates.
If your service provider refused to give you the code to unlock the phone, go to other websites that unlock codes for free or a small fee.
In case, you plan to spend an extended amount of time in one country, another option is to buy a prepaid cell phone once you arrive.
It's cheap and cost effective too.
Using cell phone in Asia
Asia is the world's largest and most populous continent.
When traveling there, you may need to use your mobile phone.
Due to its size and diversity, a single visit to its various countries is inadequate.
While visiting Asia whether for business or for pleasure, always bring your ubiquitous cell phone which you will need while you are abroad.
Smartphones have all the features you might want and need, whether prepaid or postpaid, with competitive calling costs.
Their network services work all over the globe with efficiency and speed in every country you visit.
The international Asian SIM card and its international Asian cell phone package are reliable and easy-to-use.
Insert your sim card and you're all set!
Feel confident with a cell phone while traveling to Asia.
Keepgo
More often than not, global internet and phone services require all its users to sign a long contract full of clauses, conditions and dangerous sections of small print.
If you are one of the thousands of persons that have a problem with this, Keepgo may be the right choice for you.
Providing coverage in the entirety of the United States and more than 120 other countries, this service is a user-friendly, practical and unintrusive way to stay connected while traveling.
The service can be activated quickly and reliably online.
Even better, this is done through a simple purchase that does not require you to sign a contract.
In order to benefit as many people as possible, Keepgo offers different devices and subscriptions.
The devices include LTE data SIM cards, smartwatch SIM cards and portable hotspots.
Meanwhile, in terms of subscriptions, you have various options that range from a 1-year subscription that costs only $19 to a lifetime subscription that includes 1GB of data.
Something else that this service does differently than most of its kind is allowing to save money by paying only for what they want to consume during any given month.
By eliminating the need to buy unlimited plans, it allows customers who don't use their mobile devices much to pay only for what they use.
This, combined with the affordable cost of the service's various plans, will help you save a considerable sum of money every month.
To ensure the best quality for your communications, Keepgo supports multiple operators in several different countries.
This allows you to choose the best one for you in terms of coverage and service.
Even better, it allows you to switch operators as you move to different areas around the world.
On top of everything, this service has around-the-clock support and ships free to 38 countries.
GoGreenTravelGreen Receive Special KEEPGO offer:
10% off any KEEPGO product or service when you use the coupon code ASWETRAVEL for every Gogreentravelgreen customer. Internet in 100+ countries, Multiple operators per country, Data SIM card, WiFi Hotspot, Smartwatch SIM. Click here for the Keepgo Offer