Smell Proof Backpacks – When you're enjoying the great outdoors with a young child, it's all-but-inevitable that you'll have to pack some stinky items.
After all, most babies and toddlers will need a diaper change if you're spending more than an hour on the trail.
Additionally, you never know when some kind of diaper emergency may arise.
Since it's vital that you pack out everything that you pack into the wilderness, you may be stuck with carrying a stinky diaper.
That's why smell-proof backpacks are the ideal solution for adventurous parents and little ones who are on the go.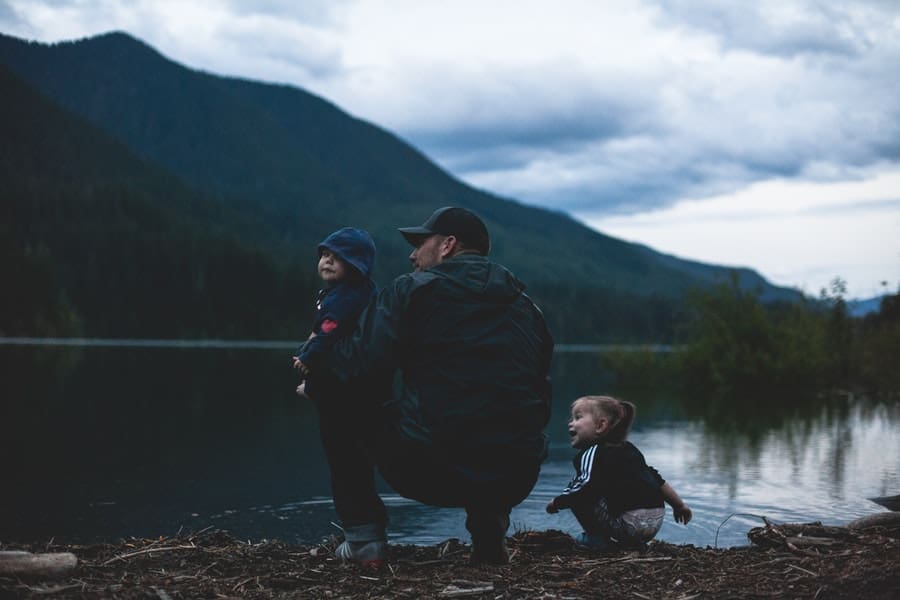 Smell Proof Backpacks When Hiking With Kids
These even come in handy when you're in any public place and don't have immediate access to a garbage can.
Many companies are manufacturing smell proof backpacks.
Used to transport sweaty gym clothes, recreational marijuana and anything else that might cause an annoying odor, these backpacks are the perfect accessory for the hiking parent who's on the trail with young kids.
Not only will you not be troubled by an unpleasant smell but also you won't be attracting wildlife that would be interested in the odor.
Most of these backpacks are equipped with a carbon filtering element.
The carbon filtering uses chemical adsorption to get rid of impurities and contaminants.
Effectively, this element locks smells into your backpack and doesn't allow it to reach any other compartments or the world outside.
Like other backpacks, these packs are available in a wide range of sizes and colors.
Many of them have the same features that you would find in top-of-the-line backpacks that have no odor control abilities.
However, they tend to have tighter zippers to help ensure that odors stay locked where they're supposed to be.
Hiking or Camping with Kids
Even if you're not hiking or camping with kids, you may find that smell proof backpacks can revolutionize your outdoor experience.
They are perfect for transporting food in the wilderness, and if you've got stinky laundry that you have to pack with you, there's no better bag.
Some of the best of these backpacks are made by companies such as Skunk, Dime Bag and Funk Fighter.
Price ranges vary considerably, so even if you're on a budget, you'll find a model that works for you.
Many of them are waterproof and feature heavy-duty construction to serve you over the long haul.
One of these backpacks just might encourage you to get back to the outdoors with your little ones.
Best Trekking Destination in Nepal
Related Content: Best Holiday Destinations for Hikers, where do you want to spend your holiday?