How to Pack the Perfect Suitcase – Luggage has got to be one of the biggest hassles when it comes to traveling.
It seems like there's never enough room for the essentials, your clothes come out all wrinkled and smooshed, you end up lugging half a dozen bags, and there's always that one little thing you forgot to bring.
Whether you're taking a weekend drive up to Canada to scope out Banff homes for sale or flying across the world to Thailand for a much-needed summer sightseeing vacation, you're in luck.
We've got all the tips you need to make sure your suitcase is orderly and optimized, and that everything you need for your journey is right where it belongs.
Pick the right bags
Want to avoid lugging around a thousand little bags, or one heavy one that's only half-filled?
Choosing the right suitcase(s) can save you a lot of hassle.
Consider where you're going, how long you'll be there, what you'll need, and how you'll be traveling.
Consider not just the size of your bag, but also the weight and material.
A hard suitcase that's too heavy is just as bad as a lightweight one that could easily rip.
If you have to bring a lot of stuff with you, go big. If not, go small.
Also, if you need multiple bags, find the right mix of big and small to accommodate your needs.
If you expect to have to walk around with your luggage a lot, say if your trip requires multiple connecting flights, buy something with wheels you can comfortably pull along behind you.
Make a checklist
If you find yourself often leaving things behind and kicking yourself about it later, the best solution is to start preparing for your journey early.
Don't wait until the night before you leave to pack.
Sit down a week or two before your departure and think about everything you need to bring along.
Making a checklist and updating it over the course of several days is a good way of ensuring nothing gets forgotten.
Another thing having a checklist is good for is forcing you to think about what you really need to bring and what you don't.
If you're surprised by how long your list turns out, that probably means you can ditch a few outfits or accessories.
Don't forget, you can always wash your clothes while you're away. You don't have to bring your entire closet with you.
Pack the Perfect Suitcase – Roll, don't fold
Sick and tired of opening your suitcase up only to find all your clothes a wrinkled mess?
A good method of avoiding that is to roll your clothes instead of folding them.
This really only works with lightweight, thinner clothes (if you must bring thick or heavy items, consider wearing them while traveling to save room).
Simply lay your clothes out on your bed, smooth them out, fold in the sleeves, and roll them up tight like a burrito.
Not only will this keep your wardrobe crease-free, it's actually a more space-efficient way of packing, allowing you to rearrange your belongings to find the best fit.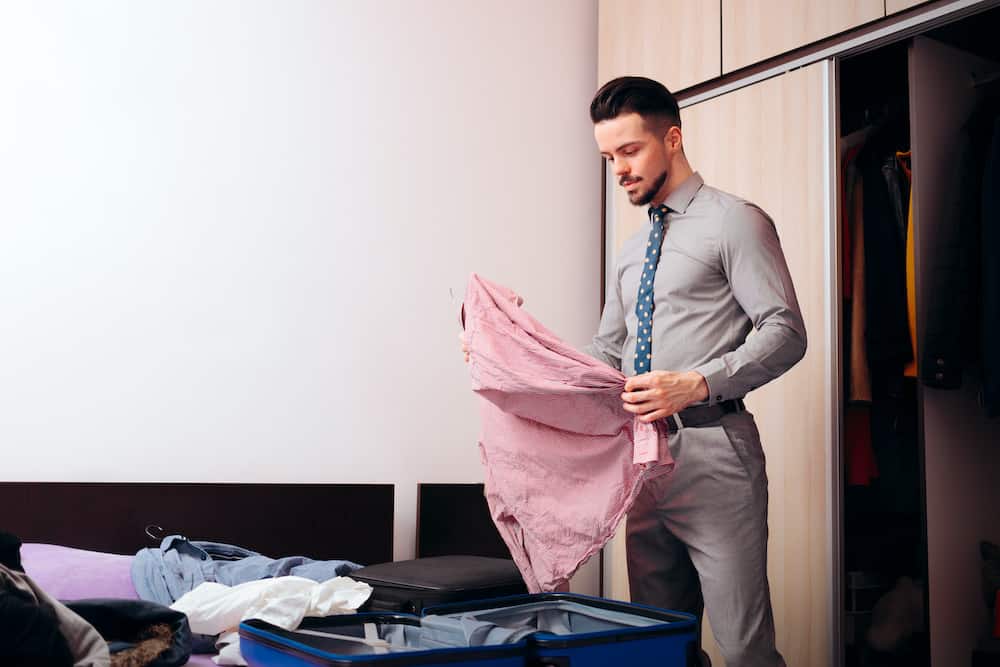 Solve the puzzle
Speaking of finding the best fit, it's helpful to try and imagine the contents of your luggage as one big puzzle.
Don't just smash everything together and try to force the lid shut.
Step back and look at each piece individually, and think about different configurations you can arrange them in so that everything fits together.
Maximize space with compression bags, which can be packed extra-tight by pushing as much air out of them as possible.
Seek out nooks and crannies in between your larger items for the smaller ones.
Pack really small items like jewelry or other trinkets into socks and pockets.
Get creative! You'll be able to find more space, and pack the perfect suitcase with more room than you knew you had.