As a new parent, you may be asking, do babies need a passport to travel?
Getting ready for your upcoming trip can be stressful, especially if you haven't taken a trip with your baby yet.
Knowing what documents are required for your baby and making sure you have everything packed can be stressful, but traveling with the family is a phenomenal experience.
Below, we'll answer all of the most commonly asked questions about the items that you need to make sure your family is ready for your upcoming trip.
Do Babies Need a Passport to Travel?
The most straightforward answer to this question is yes; your baby will need a passport to travel.
It's far too often that parents believe that showing up to the airport and giving permission for their child to travel is enough when it is not.
You'll want to make sure you are prepared before trying to buy tickets online or being turned away at the ticket counter.
In today's day and age, every human needs to have a legal passport to travel, regardless of age.
Any situation where someone is traveling from one country to another, there needs to be documentation to prove their identity as well as other pertinent information.
How to Apply for a Passport
The next step before getting your bags ready is to go through the actual application process, which isn't as simple as you would think.
Although it might seem daunting, parents around the world do it every day, and there's no reason as to why you can't, as well!
Step #1: Prepare
During the planning process of your trip, you would want to make sure you apply for any necessary passports as soon as possible.
Even though there is a field that you can fill out about your date of travel, it doesn't necessarily mean that your baby's passport will be ready in time.
Forms
You'll need to gather the appropriate form (DS-11) from the Travel.State.Gov website, which is a requirement for any travelers under the age of 16.
You then have the option to print the forms out and fill them out manually, or you can fill out the form on your computer.
To avoid confusion during the processing period, it's best if you can fill it out using your computer, as the writing will be the most legible.
You must finish all of the required fields, especially your baby's social security number, before printing the papers.
Fees
Another vital thing to make a note of is the cost of getting a passport, which can be quite hefty, even for travelers under 16 years of age.
A minor's passport is $115 in total, though these fees are subject to change, with $80 reserved for the application fee and $35 for the acceptance fee.
With that said, the type of document you opt for will come with different prices; for example, a passport card will be less expensive.
Ensure that you read through the travel restrictions with each type of travel document you consider.
For example, travelers cannot do international air travel with a passport card, whereas a passport book is applicable for land, air, and sea travel.
If you need it to be expedited, you have to pay an additional $60, though if you plan, you should be able to avoid paying extra.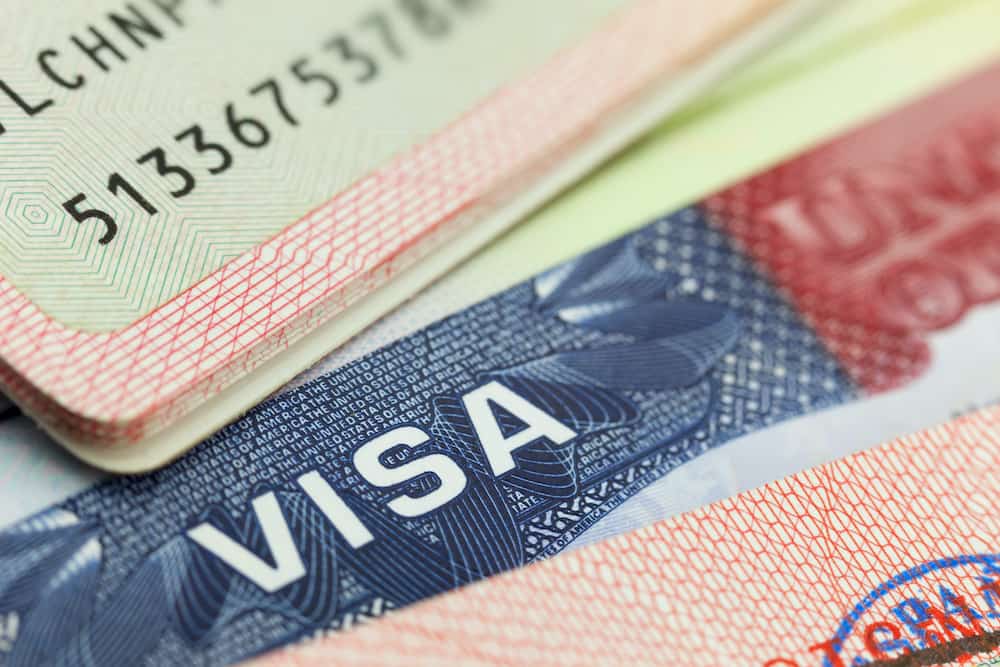 Step #2: Have a Passport Photo
Much like when you had to register for your passport and needed a photo, your baby does, as well.
Unfortunately, this isn't a process that you can do at home since there are precise requirements and settings necessary for the U.S. government to accept it.
Most likely, local drug stores in your area will be able to offer the service for you, and there are likely independent stores you can reach out to, as well.
Getting your baby's passport photo taken is far less expensive than paying for the processing fee of the passport itself.
You might be able to find rates as low as $14 depending on where you live and the business you choose.
With the help of a professional, you will be able to make sure your baby is positioned correctly and that their face is visible in the photograph.
Step #3: Go to the Passport Office
In the past, parents used to be able to mail the form into a passport office, but today, both parents are required to be present at the office to apply.
You will want to make sure you have a few hours scheduled out of your day, as passport offices can frequently be busy.
Make sure that you confirm with your passport office about whether you need to book an appointment to submit the forms or not.
Some offices will accept walk-ins, which can be convenient for dropping the forms off while you're already running errands.
If only one parent can go to the passport office, there is a specific form that a parent will need to sign.
After the parent signed the paper, it will then need to be notarized, and there are also other types of parental exceptions that may apply to your situation.
It's best if you can take a look at the exceptions to see what documents are best for applying for your child's passport.
Step #4: Gather the Remaining Documents
There are a few other documents you will need to get in your hands before visiting the passport office to provide the identity of your child and their relationship to you.
In the United States of America, you need to show two copies of the identification documents and the application.
You will also need to gather the original and copy of your baby's birth certificate as well as their social security card.
These documents will show the government proof of parental relationships, and these items need to be submitted along with your application.
Any original forms that you submit will be returned to you when they mail back your baby's passport to your address.
Step #5: Submit the Passport Documents
Now that you have everything gathered, it's time to submit your documents to the passport office in your area.
If you aren't aware of the correct office to choose, you can use their locator to find the one closest to your address.
With that said, in some rural communities, your best option may be to submit the papers to a post office.
The process is very streamlined once you submit the documents, as the representative you talk to will explain how processing works and ensure that you have all of the correct documentation.
You should receive a receipt at the end of the transaction, which you can use to show that you have applied for a passport.
Sometimes, you may even be able to track the processing of the passport online.
You'll find that applying for a baby's passport is far less time consuming than if you were an adult, simply because they won't have as much of a history to be taken into consideration.
With that said, processing times can vary depending on the time of year, but if you paid for the expedited service, you might get the passport in three weeks or less.
Required Identification for Passport Applications
There are several different forms of identification that you can use for both you and your baby when it comes time to apply for their passport.
We've compiled a couple of lists to help you make sure you are fully prepared before submitting the paperwork.
Proof of Citizenship
Only one of the documents below is required for your child's application, and it will need to be an original or certified physical copy of said documents.
Unfortunately, you cannot submit photocopies or notarized copies, though remember, you will receive the original documents back in the mail.
Undamaged and valid U.S.A passport (even if expired)
U.S.A birth certificate with the following:

Proof of full name, place of birth, and date of birth
Has the parent(s)' full name(s)
Registrar's office filing date
Registrar's signature
Proof of issuing state, country, or city of birth
Seal of the issuing authority

Certificate of Citizenship
Consular Report of Birth Abroad or Certification of Birth
Proof of Parental Relationship
You should also provide evidence of your parental relationship with your child when applying for a passport.
You can use the following documents:
Consular Report of Birth Abroad or Certification of Birth
U.S.A birth certificate
Foreign birth certificate
Divorce or custody decree
Adoption decree
Parent's Identification
Along with proof of your baby's identification, you will provide evidence as to the parent or guardian of the child.
You will be required to bring any of the following IDs when submitting the forms:
In-state valid driver's license
Valid U.S.A passport; can be expired but undamaged
Certificate of Citizenship or Naturalization
Valid foreign passport
U.S.A military ID
Matricula Consular
Proof of Parental Consent
To help prevent child trafficking, there are laws in place to prove that children are allowed to apply for a passport for legal travel.
As earlier discussed, there are exceptions for parents in certain situations that may be applicable to you.
The requirements include:
One Parent With Sole Legal Authority
A complete court order showing proof of sole legal custody of the child
A full court order showing evidence that you are permitted to apply for the child's passport
Certified copy of baby's birth certificate with you listed as the only parent
Certified copy of adoption decree with you listed as the sole parent
Certified copy of judicial declaration that proves the incompetence of the other parent
Certified copy of death certificate of the other parent
One Parent Cannot Appear
Signed and dated form DS-3053 approved by a notary public
Other Parent Cannot Be Located
Additional evidence will be required such as an incarceration order, restraining order, or custody order
Neither Parent Can Appear
In this instance, a third party needs to be granted permission to apply for the child's passport along with a notarized statement given by parents or guardians.
Notarized statement must include parents' identification.
How Soon Can You Travel With a Newborn
Do Babies Need a Passport
What Countries Can I Travel to Without a Passport
If you're wondering, do babies need a passport to travel, the answer is yes.
By using the above tips, you'll be able to make the process as simple as possible so that you and your family can have the freedom to travel with ease.