Mother Earth is a beautiful place and we want to keep her that way when we are On The Road. Of course, we want to explore and enjoy all the wonders this bounteous planet has to offer – but at what cost? We can take steps to limit the amount of damage our travels have On The Road on this fragile earth.
By thinking a little harder about our behavior, we can make sure our vacation travels are as green and low-impact as possible. If a good old-fashioned on road trip has always been part of the vacation plan, there's no need to cancel due to eco-concerns. There are many ways to enjoy on the road travel without messing up the environment; all that's needed is a bit of extra thought and preparation.
Where to Rent Green Rental Car Hybrid
Backpacking South America – 5 Green Backpacker Activities
What is Going Green On The Road?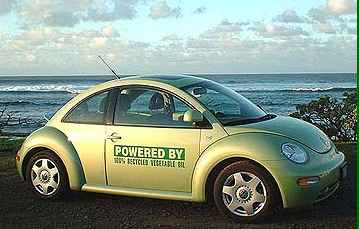 Choose the Right Car for Your On The Road Adventure
First it is essential to select the right mode of transport for your on the road travel. For lengthy journeys the car at home in the garage may not be the best option. If it is an old model there may be high fuel consumption, reliability and maintenance issues that make it impractical. If taking the car is the only option, ensure that tires are correctly inflated for optimum fuel economy, check that air filters are clean and oil and other fluids are topped up.
Choosing the correct grade oil for the car and making sure the engine is regularly tuned up will make it as efficient as possible. If there is a choice of car, it makes sense that a smaller model will be more fuel-efficient than a SUV, for example. That said, if a family on the road trip with children and pets in tow is on the cards, the more space the better!
Electric Cars vs Gas Cars
Pros and Cons of Electric Cars for On The Road Travel
The best cars for green driving are hybrid vehicles, which run on a combination of fuel and electricity. With low emissions and economical fuel costs, a hybrid model such as a Toyota Prius reduces the carbon footprint and turns regular on the road trips into green adventures.
Why not consider hiring a car that makes the road trip memorable as well as environmentally friendly? There are many car rental companies with eco-friendly models designed for the ultimate in green comfort and efficiency.
Drive Efficiently On The Road
When behind the wheel of the car it is possible to squeeze the best fuel economy out of the engine by adopting good driving habits. Avoid excessive engine revving, always select the correct gear and brake smoothly. Avoid jerky, stop-start driving by anticipating road junctions and traffic lights well in advance. Sticking to the speed limit is not only sensible but will result in better fuel consumption.
If the car has cruise control it can really help with gas economy, keeping the motor running at a constant rate on level, long stretches of highway. Crawling slowly along in traffic is bad for emissions and fuel economy so try and aim for big cities at quiet times of day. Driving through an unfamiliar city in the silent early hours is much nicer than negotiating it in the middle of rush hour.
Simply turning off the air-conditioning in the car will reduce gas usage, if traveling at speeds lower than 40 miles per hour give it a go. Enjoy the fresh breeze blowing through the car and feel more connected to the surrounding landscape.
Young elephants, Masai Mara, Kenya. photo credit: wildcat_dunny
Know the Route
Before departure, carefully study the route. Getting lost wastes fuel as well as time and won't be much fun either. Using GPS gadgets takes a lot of the guesswork out of map reading and selects the quickest, most efficient route to take.
If traffic congestion lies ahead, a GPS gadget can flag it up and offer live updates and an alternative route – anything to avoid that stop-start driving that really eats fuel.  
backpackers travel insurance bags
photo credit: ToastyKen
Pack Well
Don't carry anything in the car that is not strictly necessary. Apparently, every 100 pounds of extra weight can erode fuel economy by two percent – and over a long road trip, that really counts. By jettisoning surplus items, the car is made lighter and far more economically efficient. Try and place all luggage in the trunk and interior of the car. Avoid roof racks and other such arrangements that add 'drag' to the car, slowing its path through the air and draining more energy.
What is Going Green?
Eat Green and Go Green Products On The Road
  Keeping well nourished and refreshed is all part of the road trip experience, but stopping off at fast food restaurants is not the greenest option. Not only do such establishments use large amounts of wasteful and unnecessary packaging, the fuel costs related to the movement of truckloads of French Fries are large.
And that's before we even get started on how expensive they can be! Far better to pack delicious home prepared food beforehand that is healthy, organic and environmentally responsible. Pack it in re-usable or biodegradable containers and enjoy a guilt-free meal free of chemicals and with minimal environmental impact. Preparing food beforehand means stopping off at pretty picnic stops or rest areas are a possibility – far nicer to eat in peaceful, scenic surroundings than in a noisy, busy truck stop.  
Light entertainment
If on a long On The Road trip there may be a need for entertainment. Looking out of the window admiring the sights is a wonderful part of car travel, but after dark other distractions are required. Traveling with children in the car, it will be necessary to think of games and entertainment for them.
Memory games and old favorites such as I Spy are often a fun way of passing the time. Also, using a DVD player or iPad to watch films en route is a neat and efficient way of keeping passengers amused. Reduce waste paper by replacing reading material such as newspapers, books and magazines with their digital equivalents. Using e-readers is environmentally friendly and reduces clutter in the car's interior.

Gorgeous mountains and water, Brienz, Switzerland. photo credit: pilou
A road trip by car is one of the best ways of seeing places up close and if you think your car is not up to a long trip renting a car online is easy. A vacation at the wheel, exploring beautiful countryside needn't cost the earth.
With a few sensible changes to our driving habits and some attention to how we behave, we can be green on the road and enjoy this planet of ours with a guilt-free conscience.   Happy driving!
Travel Green On Your Next Vacation to Reduce Impact
Traveling Green For Your Environmentally Friendly Vacation
Traveling Cross Country In An Environmental Way
How Green can you be On The Road?
How to Travel Green Internationally and Save Money